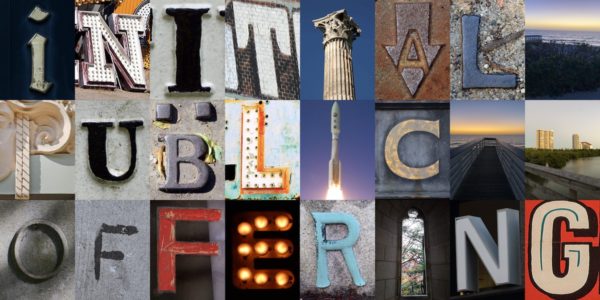 According to Reuters, crypto-exchange software maker ANX International purchased a controlling stake in Hong Kong-listed marketing firm Branding China last year, and said that the company's new status as a publicly-traded company granted clients, "additional confidence in knowing we are a credible company and here for the long game."
Singapore-based crypto exchange Huobi used a similar strategy when it bought 72 percent of the Hong Kong-listed power electrical company Pantronics Holdings last year.
In January, the company behind crypto-exchange OKEx accessed public markets by buying a 60.5% stake in Hong Kong-listed construction firm, LEAP Holdings, a for HK$484 million ($61.69 million).
"Days later," says Reuters, "Korean crypto exchange Bithumb announced plans for a U.S. listing via the purchase of Blockchain Industries."
Most recently, "U.S. crypto broker-dealer Voyager Digital on Feb. 11 achieved a 'backdoor' listing on Toronto's Venture Exchange after it bought control of mineral exploration firm UC Resources."
The list goes on, and these "reverse mergers," says Reuters, are often engineered to, "allow companies to offer shares to the public without the rigors and regulatory scrutiny of a full initial public offering (IPO)."
In other words, monies raised from crypto investors are being invested to access investors in mainstream trading markets.
According to managing partner at "digital asset investment firm" Ledger Capital, Fei Ding'an, in addition to bringing in more capital, this is being done to enhance reputations:
"Many (cryptocurrency) exchanges have put a lot of strategic effort into trying to legitimize their operations and their reputations, and for some there's an assumption that having some exposure to the traditional public market will help."
Critics of public offerings by crypto businesses, including Jimmy Song, have accused them of using IPOs to exit from an overinflated industry with a questionable future.
One source to Reuters, Zennon Kapron, director at financial technology consultancy Kapronasia, reiterated Song's sentiment, adding that the move to IPO may be an attempt by company founders to give themselves, VC's and other early investors a chance to exit profitably:
"With the market turning south and regulators not being happy, this is an opportunity to satisfy investors and founders who are looking for an exit."
The Hong Kong Securities and Futures Commission recently refrained from approving at least 2 IPO prospectuses from 3 cryptomining firms –Bitmain, Canaan, and Ebang– and expressed concerns about these businesses' "sustainability."
While accounting for the precipitous collapse of crypto markets last year, all three companies had reportedly claimed in their prospectuses that they intended to pivot into the Artificial Intelligence sector.
The companies reportedly failed, however, to convince Hong Kong regulators that they had a sufficient track record in AI to get their IPOs approved.
An anonymous source to Reuters said that the backdoor-to-IPO strategy may not always work in Hong Kong:
"It's possible a crypto exchange could incubate a new crypto business inside a Hong Kong-listed company, maintain the listed company's existing operations, and not be treated as a new IPO, but it is a very difficult tightrope to walk."
Reuters added that regulators elsewhere can also choose to review reverse-IPOs, "and can in some circumstances require a full IPO instead."

Sponsored Links by DQ Promote