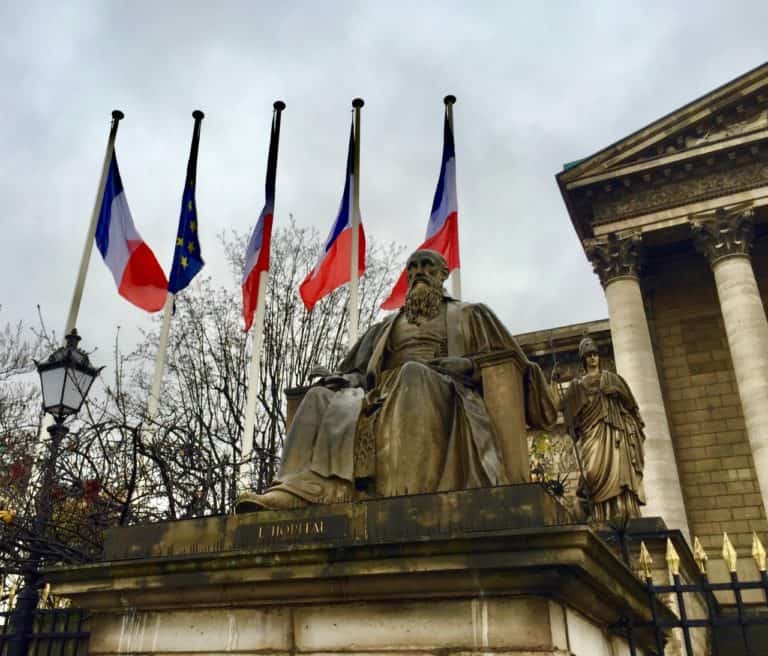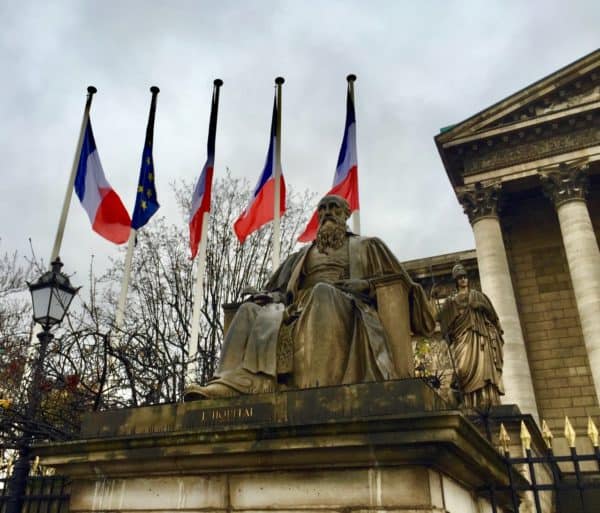 France is a country that is seeking a path to enable digital assets. In the past, Bruno Le Maire, the Minister of the Economy and Finance of France, has been fairly outspoken on the topic as he has publicly stated that blockchain is a technical "revolution" that can fuel startup growth. Crypto-assets can, be they securities or not, fuel a wave of innovation. An official at the French Treasury told Crowdfund Insider late last year that Minister Le Maire decided to adopt an innovative reglementary approach on crypto assets and to provide a robust legislative, accounting and tax framework for serious actors when it came to issuance. As part of this endeavor, the French government is working on new legislation, the Pacte Law (Loi Pacte), specifically designed to create the regulatory environment for digital asset issuance.
In January of this year, the French government issued a decree effectively legalizing the registration or transfer of financial securities in a blockchain. The Pacte legislation is expected to be passed into law at some point this spring and become effective in the fall.
La bourse des start-up
Recently, a new token offering platform launched in France seeking to lead the way for token issuance. Kriptown "provides a solution for start-ups who want to raise funds quickly and cheaply, by reaching a broad and diverse investor base." The platform allows for the primary issuance of digital assets via an "initial token offering" (ITO) and secondary transactions via an order book.
In February, Kriptown launched its first ITO for Tako – a Taxi booking app that quickly raised €475,000.
Earlier this month, Crowdfund Insider spoke with Kriptown CEO and founder Mark Kepeneghian to learn more about the young platform and his thoughts on the future of security tokens.
What is the genesis of Kriptown? Why did you decide to launch a blockchain based token offering platform? Which blockchain are you using?
Mark Kepeneghian: The idea behind Kriptown is to make private equity investment less dangerous by bringing liquidity. Thanks to our research we realized that the very high volatility of a low market capitalization comes from a lack of liquidity. Through token creation, we were able to build a marketplace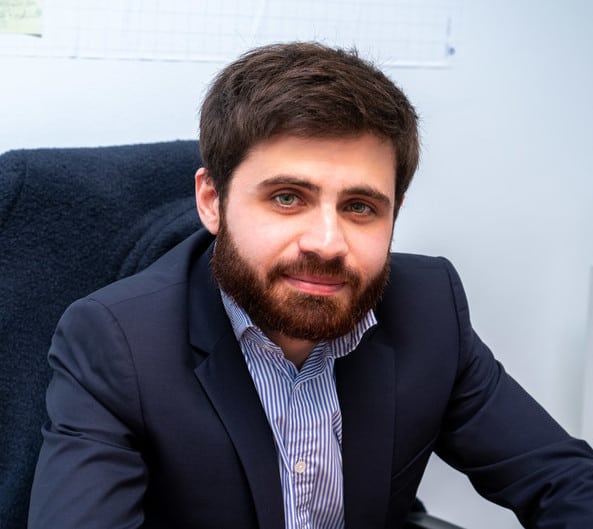 where we would provide an answer to that private market liquidity problem. Through that, we would limit the investment risk in small and medium-sized enterprises and therefore raise the amount of funds available for those companies.
In France, the lack of investment in small and medium-sized enterprises is a major problem.
The reason why we decided to launch a blockchain based offering platform is pretty straightforward. It allows us to generate tokens through a private Ethereum blockchain and gives us a perfect and unalterable history for a primary and secondary market. Thanks to the explorer, you can track all of the transactions and verify the data history.
How did the affiliation with Banque Postale help your development?
Mark Kepeneghian: Our partnership with Banque Postale through their program Platform58 is crucial for us. It allows us to access their internal skills on important topics such as "how to avoid market manipulation or conflict of interests" and "How to increase our assets liquidity" etc…
Moreover, the Banque Postale is a bank in which every French citizen has trust in and knowing that they picked us to be part of their program in order to reassure our clients.
Tako recently raised €475,000 in an "ITO". Did the offering go as expected?
Mark Kepeneghian: For our first ITO we wanted to aim high. €475 00 represents a pretty big amount to raise for a financial dilution fundraising through Crowdfunding in France. By aiming that high we wanted to break the ice and expose that what was missing is a lack of liquidity on the market and a complete due diligence
We are building a brand new business that has never been done in Europe before. And like every business involving money, we needed people to trust us with their funds and needed them to understand what we are doing. But having our first startup raising more than their soft cap was a big first step for the future of the company.
How do you drive deal flow for primary issuers?
Mark Kepeneghian: We have 3 people at Kriptown that are fully dedicated to evaluate and look for new startups. We do not take any fixed fees and only 1.5% of the funds raised after the company's fundraising goal has been met. This makes us very attractive for companies who want to raise money. Currently, we have 65 companies within our process of selection.
We set up an innovative system for all the startups applying to Kriptown and a standard "White Paper" (AMF inspired). This one has for the main goal to synthesize and wrap all of the important startup information. After this [document] is completed, [it] will be verified and validated by 3 different trusted third parties: a statutory advisor, a lawyer, and a ranking agency.
Once those three validations are met, the start-up is automatically pushed on our platform and investors can then start to invest in it and acquire tokens that are linked to the start-up.
You offer a secondary marketplace with an order book. How do you see that evolving? What about liquidity? Do you think there will be sufficient supply/demand to create a robust marketplace?
Mark Kepeneghian: The fact that you are freely able to use a secondary market for a private investment is a first in Europe.
The liquidity will be the most important part of that secondary market. We made a partnership with some market makers specialized in tokens in order to lower the spread and make the market more liquid.
France is working on the PACTE Law that will create a regime for token offerings. What is your opinion on this?
Mark Kepeneghian: The PACTE Law is perfect for a project like Kriptown and we are very proud that France and the AMF (Autorité des Marches Financiers) decided together to build a regulatory framework allowing that new technology to rise. We look forward to Bruno Lemaire to establish this law.
What about legislation at the EU level. Do you expect pan-European rules to govern token offerings?
Mark Kepeneghian: We are currently waiting for a European regulation and we hope that ESMA (European Securities and Markets Authority) is working closely with the AMF.
Do you plan to expand into other EU countries?
Mark Kepeneghian: Our goal is to become a European Exchange for small and medium-sized enterprises. With that in mind, we would like to raise funds for at least 3 start-ups in a neighbouring country before the end of the year.

Sponsored Links by DQ Promote