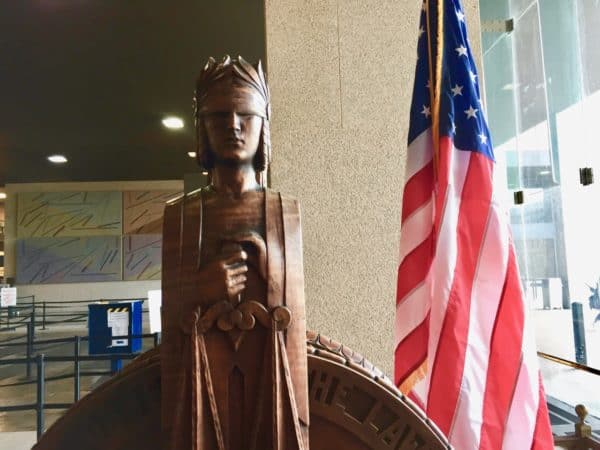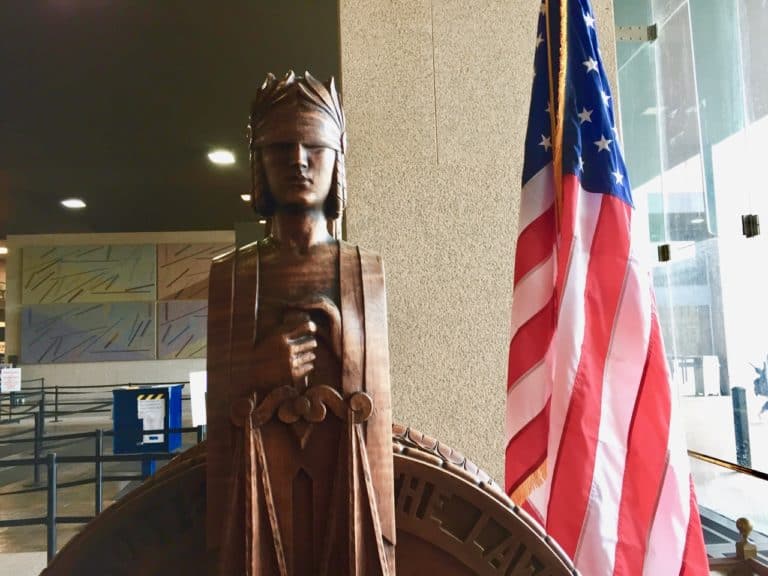 Patrick McDonnell, 46, also known as "Jason Flack," has been charged with 9 counts of wire fraud in the State of New York. McDonnell operated CabbageTech Crop – a company that was doing business as Coin Drop Markets.
A release from the US Attorney's Office states that McDonnell was arrested Tuesday and charged with crimes he allegedly committed, "in connection with a scheme to defraud investors in virtual currency."
"The defendant's fraud ends now, he will be held responsible for his criminal conduct," United States Attorney Richard P. Donoghue announced in a press conference.
"As alleged, the defendant defrauded investors by making false promises and sending them fraudulent balance statements…" stated Donoghue.

Donoghue also reportedly thanked the United States Commodity Futures Trading Commission (CFTC) for cooperating on the case.

The CFTC found McDonnell guilty of fraud last August and ordered him to pay penalties and restitution of over $1.1 million USD.

In his decision, the judge presiding over the CFTC case wrote that "McDonnell and CDM used their fraudulent solicitations to obtain and then keep customers' funds…(and) ruthlessly misled customers and misappropriated their funds."

McDonnell allegedly staged an elaborate "boiler room scheme" involving a fake office on Wall Street in order to convince investors to send him real-world currencies he claimed he'd invest for them in cryptocurrencies.

Instead, New York and Donoghue allege, McDonnell, "was stealing their money for his personal use."

The New York Attorney's Office further alleges that:

"…between approximately November 2014 and January 2018, McDonnell portrayed himself as an experienced trader in virtual currency, promising customers he would provide trading advice, and purchase and trade virtual currency on their behalf.  Beginning in approximately May 2016, McDonnell made similar representations through his Staten Island-based company, CabbageTech, Corp., also known as Coin Drop Markets.  However, neither McDonnell nor CabbageTech provided investment services.  Instead, McDonnell sent investors false balance statements purportedly showing that their investments had been profitable, and stole their money for his personal use.  When investors requested refunds, McDonnell initially offered excuses for delays in repayment, and eventually stopped responding at all.   In total, McDonnell defrauded at least 10 victims of at least $194,000 in U.S. currency, 4.41 Bitcoin, 206 Litecoin, 620 Ethereum Classic and 1,342,634 Verge currency."

McDonnell is accused of promoting his scheme widely on social media and via the company's website.

He is also accused of falsely claiming  "Wall Street trading expertise" as well as "virtual currency exercise" during the course of the exploit.

McDonnell also allegedly, "falsely advised his customers that CabbageTech had extensive assets under management, an office on Wall Street in New York, New York and a large organizational structure…(and) falsely (told an investor) that he had over 8,000 active investors and that he traded over $50 million in Bitcoin for his investors."

If convicted, McDonnell could receive a sentence of 20 years imprisonment.

Sponsored Links by DQ Promote