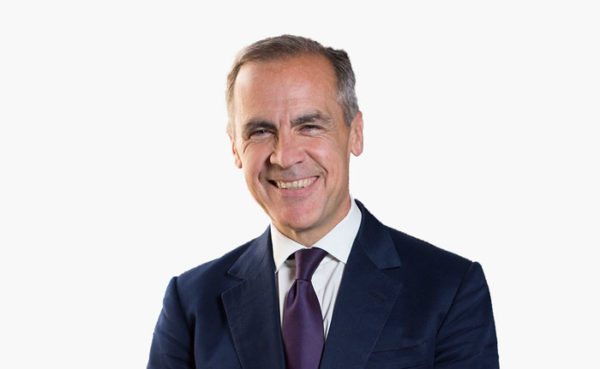 Bank of England Governor Mark Carney is on his way out.
Originally, Carney was expected to step down in June of 2019. At the request of the Chancellor of the Exchequer, Carney was asked to extend his term as the UK attempted to manage Brexit ramifications and the need for an element of policy stability. Carney is now expected to step down on January 31, 2020.
Chancellor of the Exchequer, Philip Hammond lauded Carney's tenure at the bank:
"In today's rapidly evolving economy the role of Governor is more important than ever. Finding a candidate with the right skills and experience to lead the Bank of England is vital for ensuring the continuing strength of our economy and for maintaining the UK's position as a leading global financial centre … I look forward to working with Mark Carney over the remaining months of his term as Governor. His steady hand has helped steer the UK economy through a challenging period and we are now seeing stable, low inflation and the fastest wage growth in over a decade. And under Mark's leadership the Bank of England has been at the forefront of reforms to make our financial system safer and more accountable."
Previously a Bank of Canada Governor, Carney has been viewed as a forward-thinking policymaker when it comes to Fintech innovation. In a speech in mid-2018, Carney explained his vision for the Bank:
"The Bank recognises that a new economy, a new world, and new demographics demand a new financial system. That's why we are building the infrastructure so that UK households and businesses can transact anywhere, anytime with anyone whether around the corner or around the world. That means connections between small businesses in Scunthorpe and their clients in Shanghai and between households in Belfast and firms in Bangalore."
While critical of crypto in as the future of money, Carney expressed his interest in the underlying technology that powered virtual currencies. Under Carney's administration, the Bank launched a first Fintech Accelerator. At that time, Carney stated:
"…the wave of innovation sweeping through the world of financial technology promises nothing short of revolution. 'Fintech' heralds the dawn of narrow banking and portfolio optimisation. It will change the nature of money, shake the foundations of central banking and deliver nothing less than a democratic revolution for all who use financial services."
In conversations with those who worked with the Governor, they have reaffirmed the public perspective that Carney has been supportive of innovation, positioning the bank for a tech-driven future.
The UK continues to be a top Fintech hub and destination for entrepreneurial startups. This is due, in part, to the recognition by UK policymakers and elected officials that Fintech must be supported and part of their DNA. Hopefully, the Chancellor will find an individual that can continue the mission of the current Governor as this role goes beyond monetary and fiscal stability. It is a leadership role for the future of Fintech.