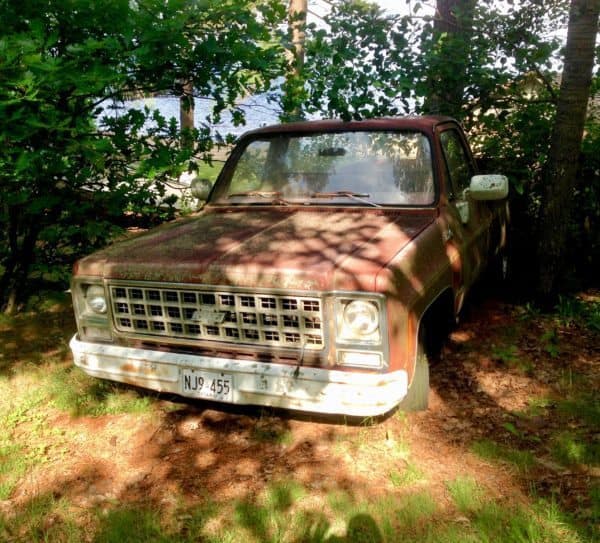 90% of the blockchains so far implemented by companies trying to stay current will be obsolete by 2021, global business advisory company Gartner claims in a recent news release:
"By 2021, 90% of current enterprise blockchain platform implementations will require replacement within 18 months to remain competitive, secure and avoid obsolescence."
Because of their association with cryptocurrencies, ICOs and "digital asset" trading, the hype surrounding blockchain tech has been substantial.
Blockchains have been touted as the "basis of the next industrial revolution" and a means of removing (or "disintermediating"), via automation, extraneous personnel from supply chains, from securities to shipping to law.
But a number of persistent critics have been warning for years that blockchains are not necessarily needed to improve data management at most businesses.
A number of experts from the commerce mainstream have lately issued similar critiques.
Deutsche Bundesbank President Dr Jens Weidman told an audience in Frankfurt last week that his organizations' experiments with blockchain had yielded unremarkable results:
"Two years ago, I introduced you to the joint blockchain project of the Bundesbank and the German Stock Exchange for securities settlement at this event. Today I can tell you about the progress made. Because in the fall of last year we completed the tests of the jointly developed blockchain prototype. As a result, the tested variants proved basically suitable for large-volume use. However, compared to the systems currently in use, the blockchain solutions did not fare better in every way: the process took a bit longer and resulted in relatively high computational costs."

"Similar experiences have been made elsewhere in the financial sector. Because despite numerous tests of blockchain-based prototypes so far the real breakthrough as application is missing. Although the new technology has a promising future, it still needs further development for use in practice."
Petra Hielkema, director of payments at the Dutch central bank, De Nederlandsche Bank (DNB), gave an interview about her bank's 3-years of experimenting with four DLT prototypes for payments to The Banker.
Hielkema said the experiments were undertaken to help the DNB engage in meaningful dialogue with the industry. Results, however, were, "not that positive."
Essentially, the DLTs built by Dutch reserve bank researchers were not more efficient than standard payment systems, Hielkema claimed:
"In markets with efficient payments systems, such as the Nordic countries or the Netherlands, there aren't many benefits that the technology offers which would result in consumers moving across [to new rails]."
That said, the DNB's trials confirmed claims by other blockchain innovators, including IBM, who have found that the high computational costs of DLTs can sometimes be justified –to implement micro-loan systems, say– in areas where there is less infrastructure in place.
"DLT could deliver much-needed efficiencies in cross-border payments and some domestic markets," Hielkema said.
Senior research director at Gartner Adrian Lee, now warns that company IT directors may have been led to expect more from blockchain and DLT systems than is realistic:
"Many CIOs overestimate the capabilities and short-term benefits of blockchain as a technology to help them achieve their business goals, thus creating unrealistic expectations when assessing offerings from blockchain platform vendors and service providers."
The problem arises from the fact that blockchains are not necessarily well-understood and have been marketed generally:
"Compounding this challenge is the fact that blockchain platform vendors typically use messaging that does not link to a target buyer's use cases and business benefits. For example, 'transactions' was the term mentioned the most in relation to blockchain, followed by 'secure' and 'security.' While these may be functions of blockchain-enabling technology, buyers are still confused as to how these functions are achieved or what benefits blockchain adds compared to their existing processes."
Bitcoin-programmer and enthusiast Jimmy Song has argued in speeches and blog posts that most businesses don't need to implement blockchain systems, but could rather look at enhancing their existing databases through the addition of encryption features.
The potential "disintermediating" effect of blockchains is also being hampered by "(a) blockchain platform market…composed of fragmented offerings that often overlap or are being used in a complementary fashion."
For example, there is minimal benefit in implementing a DLT that is not also adopted by relevant partners.
Companies like Walmart have addressed fragmentation by ordering their lettuce suppliers to all implement IBM's Food Trust network DLT.
Still, fragmentation in DLT/blockchain markets is likely to grow, says Lee, as both interest in blockchain/ DLT and the presence of new entrants increase:
"Due to the lack of an industry consensus on product concept, feature set, core application requirements and target market, we do not expect there to be a single dominant blockchain platform within the next five years. Instead, we expect a multiplatform world to emerge."
All told, the "blockchain" sector is growing, says Gartner, and will "surge to exceed $3.1 trillion by 2030."
But, according to Lee, businesses should understand that the growth may not be particularly unified, coherent or stable for some time:
"Product managers should prepare for rapid evolution, early obsolescence, a shifting competitive landscape, future consolidation of offerings and the potential failure of early stage technologies/functionality in the blockchain platform market."
Sponsored Links by DQ Promote