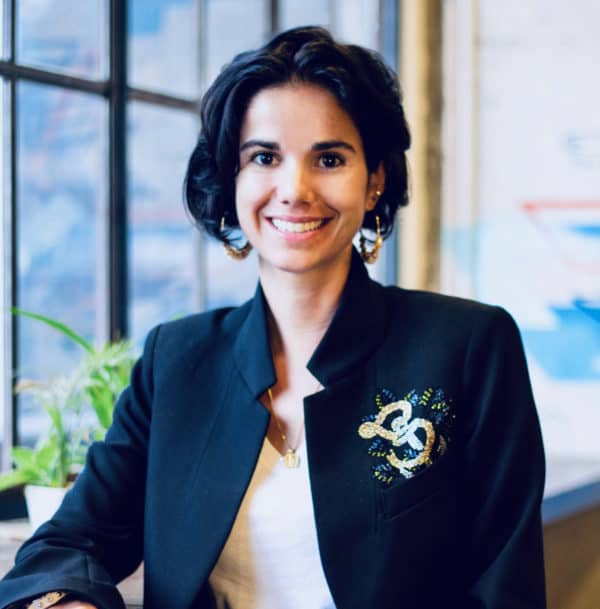 Hong Kong's First Regulated Investment Crowdfunding Platform.
In April of this year, AngelHub became the first investment crowdfunding platform to receive a license from a Securities and Futures Commission (SFC) in Hong Kong. In the past couple of years, Hong Kong has moved quickly to establish itself as a leading global Fintech hub but online capital formation was one sector that lacked representation. That changed with AngelHub.
While many crowdfunding platforms start with retail investors and, over time, migrate to institutional/professional money, AngelHub is taking a different path. At platform launch, AngelHub will only accept institutions, VCs and sophisticated individuals.
AngelHub expects to be a highly selective primary issuance platform. Listed offerings are expected to be rigorously vetted by an investment committee before a company is pitched. AngelHub views its platform as a step-stone ecosystem where their services help a company make it to its eventual liquidity event be it an initial public offering or a sale.
AngelHub was founded by two female entrepreneurs, Karena Belin, and Karen Contet Farzam, who are also founders of WHub, Hong Kong's biggest startup ecosystem. It was from their vantage point at WHub the two entrepreneurs saw a need for an investment crowdfunding platform to serve the robust Hong Kong startup marketplace.
Crowdfund Insider recently connected with AngelHub and discussed the company's vision with Contet Farzem. Our conversation is shared below.
---
How did you come up with the concept of AngelHub?
Karen Contet Farzam: My co-founder Karena Belin and myself have been immersed in the startup ecosystem since 2014 with the launch of WHub.io, Hong Kong's startup community platform and power connector comprising over 3,000 startups.
WHub's tagline is #StartupPassion – as WHub's mission and passion is to help startups innovate and scale, as well as to foster the growth of the entire ecosystem. WHub was set-up to connect startups to resources, know-how and the visibility needed to raise capital, create employment and build innovation. The startups that are featured on WHub not only showcase their products and services, but most importantly their most valuable asset: Their Mission, #Passion, and Team.
Initially, WHub went live with a jobs board to help startups recruit and gain visibility. The services very quickly expanded and now offer a full range of services that connect startups to the necessary resources and ecosystem stakeholders, on-line and/or via off-line events, as well as to global networks including corporates, investors, government organisations, universities and main stream media.
Being positioned in the centre of the startup ecosystem has enabled us to experience and see the struggle that startups face when trying to raise pre-institutional money while at the same time there has been a growing interest from investors to diversify their portfolio by investing in tech companies.
AngelHub is the result of years of experience in the startup community, fostering Hong Kong's largest startup platform, organising more than 500 events, conferences, job fairs and Hackathons, mentoring several accelerator programs, working with Corporate Innovation teams and having featured in numerous speaking roles at global conferences.
AngelHub now enables Professional Investors to be part of this digital (r)evolution and invest in worldwide vetted startups in a trusted, efficient and professional way.
How supportive has the Hong Kong government been?
Karen Contet Farzam: The HK government has been very supportive from the beginning of WHub.io, which is the sister company of AngelHub.io and power connector in Hong Kong, Greater Bay and Asia Pacific. Hong Kong is one of the most powerful Financial centres in the world, ranking 3rd worldwide and 1st in Asia.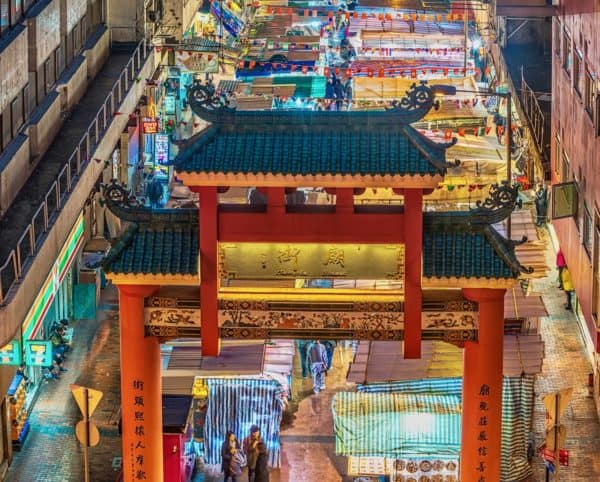 Hong Kong has transformed exponentially from its position as a leading financial center to a top Fintech hub with many initiatives such as Virtual Banking, Faster Payment System, in-process Open API frameworks and Digital Insurance Fast Tracking, just to name a few.
AngelHub is also a pioneer in the SFC sandbox.
Karen Contet Farzem: Hong Kong's startup community is one of the fastest growing ecosystems in the world, with multiple records to its name.
Currently, SenseTime, WeLab, Lalamove, Tink Labs, GoGoVan, Klook, TNG Wallet, and AirWallex are homegrown stars in Hong Kong confirmed as unicorns. Hong Kong counts the highest density of unicorns per capita in the world.
Hong Kong counts the highest density of unicorns per capita in the world
To only name a few success cases, Sensetime is one of the highest valued AI companies in the world; TNG Wallet, raised US$115 Million in a Series A funding, one of the world's largest Series A Fintech funds raised with a current valuation of over US$1 Billion and an expected 2019 IPO filing on the way; Block.one, a company deemed as the world's largest ICO; WeLab, the Li Ka-shing-backed Fintech unicorn, which is a direct to consumer lending platform, has filed for an IPO  on the Hong Kong Stock Exchange and is counted as the top ranking Fintech 2017 investment at US$220m.
Similar to what was written in our Hong Kong Fintech Whitepaper, released in Q2 of this year, we consider the most represented and growing Fintech sectors to be Financial Inclusion, Cryptocurrency, and WealthTech.
I have seen that Tim Draper has congratulated you on your launch. Is he an investor?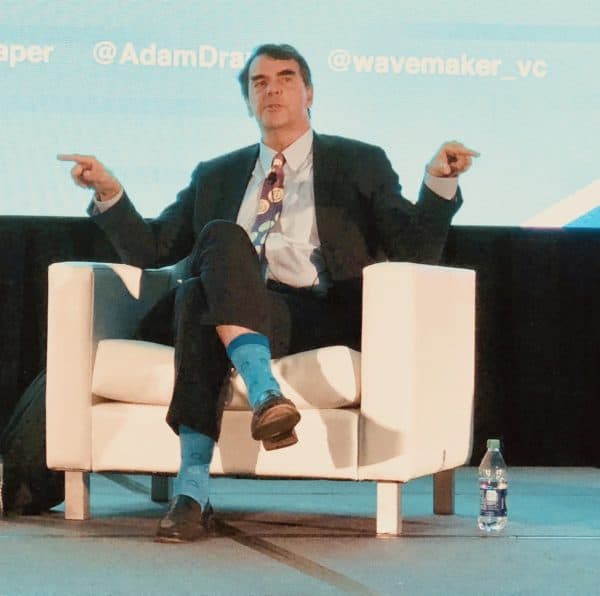 Karen Contet Farzam: We are very proud to have Tim Draper supporting AngelHub and also to have welcomed Jason Calacanis in Hong Kong for an exclusive investor workshop during our Startup Impact Summit conference.
Our mission is to bring the best speakers and influencers from around the world to our investors.
Unfortunately, we can not currently disclose our investors.
What about deal flow. Can you share your expectations for 2019? Are you focusing on Seed rounds? Later stage offerings?
Karen Contet Farzam: AngelHub is the first SFC licensed equity crowdfunding platform in Hong Kong for worldwide vetted startups.
Our investment philosophy is:
Worldwide technology companies scaling or operating in Asia
Companies with a scalable business model and a proof-of-concept / minimum viable product that has been established
80% Raising a Series A or Pre-Series A round and 20% for later stage rounds where AngelHub may co-invest with leading VC and Family Offices.
We have partnered with top accelerators, incubators, VCs, PEs, Family Offices, Corporates, Associations, and other equity crowdfunding platforms in order to provide the best deals for our investors and provide our startups all the support they need from early stage to IPO/Exit.
We have partnered with top accelerators, incubators, VCs, PEs, Family Offices, Corporates, Associations, and other equity #crowdfunding platforms in order to provide the best deals for our investors
You only accept sophisticated investors. Are you also accepting VCs/Family Offices etc?
Karen Contet Farzam: We only accept Professional Investors as defined by the SFC which include individuals, VCs, Family Offices, Corporations and Partnerships. They can now be part of the digital (r)evolution.
With a minimum investment ticket of $10,000 USD, they can invest through the platform in cutting edge startups, building a diversified portfolio across various industries and stages.
You recently spoke at the IOSCO Meeting in Sydney on a panel addressing regulators and if they are agile enough in the face of rapidly evolving Fintech innovation. What did you tell the audience?  Do you have recommendations for global regulators as to how to best encourage innovation?
Karen Contet Farzam: I have been fortunate to have spoken at several conferences around the world to various audiences including entrepreneurs, investors, regulators, lawyers etc.
There is a disconnect between the speed, lean structure, iterative development and ubiquitously connected nature of Fintech and the existing regulatory structures across the globe.
The current regulatory structure needs to evolve to support the fast-paced development in Fintech that we have been witnessing over the past few years.
A few suggestions would be:
Regulatory sandbox programs to test new business models and approaches in safe environments
Risk-weighted regulation: there is no one size fits all anymore
Ecosystem collaborative Regulation. Regulators need to align globally by engaging the key players across the ecosystem.
Global collaborative Regulation. We can not have different sets of rules for the exact same businesses across different jurisdictions.
There is a disconnect between the speed, lean structure, iterative development and ubiquitously connected nature of #Fintech and the existing regulatory structures across the globe
You are the only SFC approved platform in Hong Kong. Will that change anytime soon? Or do you pretty much own the online capital formation market in Hong Kong?
Karen Contet Farzam: The SFC license application is a tedious process but I am sure we will see other competitors showing up in Hong Kong.
The SFC license is a key step to show our investors that we follow strong operational and compliance requirements. AngelHub is growing as a leader in this space not only due to the granting of the license but also as a result of our strong connections to worldwide ecosystems, key partners  (accelerators, VCs, PE, CVC, Corporates, media, conferences…), an independent investment committee composed of industry experts, serial entrepreneurs and successful investors across the globe, and a strong and professional vetting process.
AngelHub is growing as a leader in this space not only due to the granting of the license but also as a result of our strong connections to worldwide ecosystems