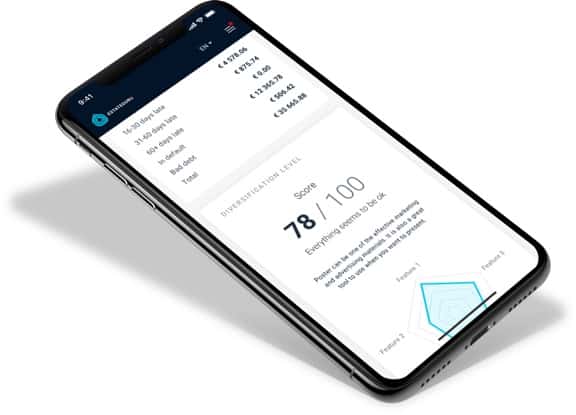 In an example of Fintech cooperation, EstateGuru investors may new monitor their investments on LHV internet bank.
EstateGuru is a short term property loan crowdfunding platform. LHV is the largest domestic financial group in Estonia.
According to EstateGuru, on the summary view of the online bank, besides public stock exchange investments, one can see other alternative investments like property loan investments and cryptocurrencies.
EstateGuru and Coinbase are the very first services to be switched on to the platform.
EstateGuru states that alternative investments have become a substantial part of the Estonian investment scene. "The fixed rate of return on debt instruments and access to the new and attractive asset classes have found their well-deserved place in investors' portfolios," explains EstateGuru.
EstateGuru's COO Mihkel Stamm says LHV's new service is a great example of banks working with Fintechs.
"LHV is most definitely a trendsetter in the banking sector. It is fulfilling to see that short term property lending has become a solid part of investments, and traditional banking has accepted it. EstateGuru has more than 25 000 investors throughout Europe, and the number is rapidly growing among both retail, professional, and institutional investors. We can provide our customers with more added value via interfaces like that of LHV's," says Stamm.
Martin Mets, Head of Investment Services at LHV, says that LVH aims to keep pace with its customers demands. By providing a more comprehensive overview of assets, they are adding value to their customers.

EstateGuru is an online investment platform connecting an international community of investors to property developers and entrepreneurs in need of capital. EstateGuru reports that it has more than 25 000 investors from 45 countries and the total money lent to date is more than €122 million.

Sponsored Links by DQ Promote