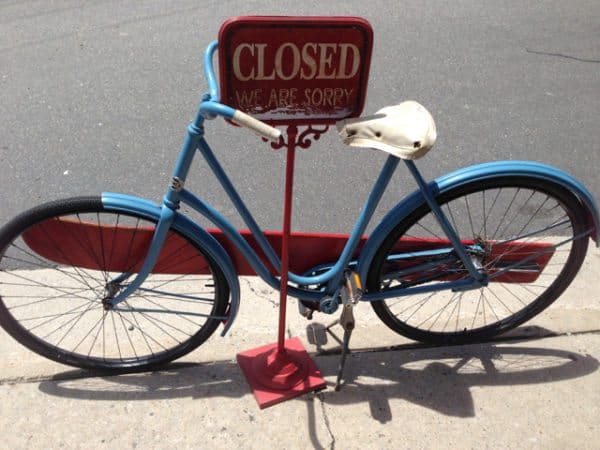 Citing ongoing pressure from unfavourable government actions, Indian cryptocurrency trading platform Koinex has announced it will "permanently disable" trading services on June 27th, 2019.
"A snapshot of the wallet balances at this time will be taken for record, and the effort to disburse INR balances will begin immediately," the exchange writes in a blog post.
Koinex writes that it had a very successful inaugural year in 2017:
"Within 4 months of operations, Koinex became India's largest and favourite digital assets exchange — recording $265M in trading volume and on boarding 40K+ new users in 24 hours at peak in the month of December. Koinex also became India's fastest growing startup to see such metrics and an ultra-quick profitability."
Koinex was not the only one. Many other crypto businesses -miners, ICO-issuers, exchanges, wallet services- did extremely well that year, too, and many expanded.
But fortunes began to turn in January 2018, when rapidly crypto falling prices brought costs closer in line with revenues.
Then in April 2018, the Indian crypto sector suffered an additional blow when the Reserve Bank of India issued a circular obliging all regulated financial firms to stop serving crypto business entirely.
As a result, customers to crypto exchanges could no longer use their bank to load or offload trading accounts, and the ban had a chilling effect.
According to Koinex, all aspects of its banking have been scrutinized and held up in the wake of the ban:
"Even for non-crypto transactions like payment of salary, rent and purchase of equipment, our team members, service providers and vendors have had to answer questions from their respective banks — just because of an association with a digital assets exchange operator."
Koinex and other crypto firms have challenged the banking ban all the way to the supreme court, but decisions have been repeatedly delayed, most recently by massive Indian general elections.
India's crypto sector and advocates had hoped that, once the elections concluded, favourable court decisions or legislation might ensue.
Instead, a final blow to Koinex has come in the form of a proposed bill called the 'Banning of Cryptocurrencies and Regulation of Official Digital Currencies Bill 2019,' 
This proposed bill, Koinex claims has, "created enough FUD (fear/uncertainty/doubt) in the Indian crypto trading community to result into a sharp decline in trading volumes and instill a clear discomfort for all the law-abiding citizens of this great nation."
After more than a year labouring under adverse conditions, and with relief in sight, Koinex says it can no longer go on:
"(F)rom a basic economic feasibility point of view, it is just not prudent to continue doing this business. The amount of capital, effort and grit that's required to conduct a complicated business like this is just increasing with no relief in sight — the infrastructure cost alone for operating the exchange platform and ensuring the safety and security of users' funds is unbelievably high. Adding to that the costs for legal, customer support and a cluster of other functions, continuing to conduct the business is proving to be an unwise idea with no scope to make revenues to cover for them."
Koinex says, customers will be repaid, "from our own resources so that we return as much as we possibly can, back to our users and alleviate their position in reference to the funds held up in these frozen accounts. This is a voluntary move and is being undertaken even though it is not our legal obligation, only with a view to reduce the hardship that it is causing to so many of the users who reposed faith and supported our business effort while things were not constrained. This is our way of saying 'thank you' and bidding adieu."
Balance releases will involve a "convenience fee" of "between INR 10 and INR 2000, depending on the INR wallet balance."
Koinex is not the only Indian crypto business to have faltered in the current atmosphere.
The trading platform Unocoin cut staff in April, and Coinome shut down in May.
India has been the epicentre of a number of large cryptocurrency scams, and was one of the focal points of the billion-dollar Bitconnect scam.
In February, Quartz India reported that Indian politicians have been "obsessed" with how Bitcoins and other cryptocurrencies might contribute to the devaluation of the rupee.