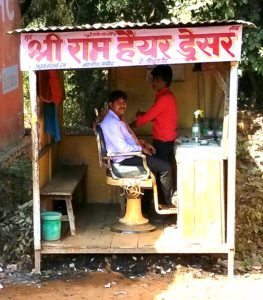 India's Economic Affairs Secretary, Subhash Garg, has confirmed rumours that India is less than keen on Facebook's current effort to create a private, global currency network aimed particularly at citizens in the developing world, Bloomberg reports.
"(The) Design of the Facebook currency has not been fully explained," Gargantuas said in an interview Saturday in New Delhi. "But whatever it is, it would be a private cryptocurrency and that's not something we have been comfortable with."
Cryptocurrency businesses in India have been steadily closing down as legislator's unfriendly sentiment towards the sector has shown no signs of relenting.
After India became one of the epicentres of several high-profile crypto scams, including the multi-billion dollar Bitconnect scam, the first major blow to the sector came in early 2018 when the Reserve Bank of India prohibited all regulated financial entities in the country from servicing crypto dealers and exchanges.
Cut off from their fiat money supplies, some Indian exchanges immediately jumped ship and moved abroad while others downsized and launched court challenges hoping to have the banking ban lifted.
Instead, court cases and decisions by relevant government panels were repeatedly delayed, and one-by-one, most Indian crypto businesses have either closed shop or have been stripped to a skeleton crew.
The announcement coincided awkwardly with reports that Indian legislators are now pondering a strict anti-crypto bill that could impose 10-year prison sentences on anyone found possessing or transacting cryptocurrencies.
According to Bloomberg, about three weeks ago, Jefferies Financial Group Inc, "said Facebook's Libra will be counting on continued explosive growth from emerging markets and especially India to succeed."
Facebook has reportedly doubled its Indian user base since 2015 to around 310 million, and will probably be hosting about 440 million Indians by 2023.
Whether or not those Indians end up on the Libra network, however, remains to be seen, as current Indian law reportedly mandates that all currencies in the country be made of metal or some physical form that can be stamped by the government.