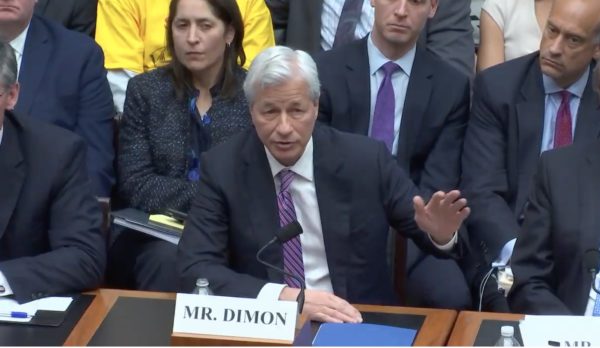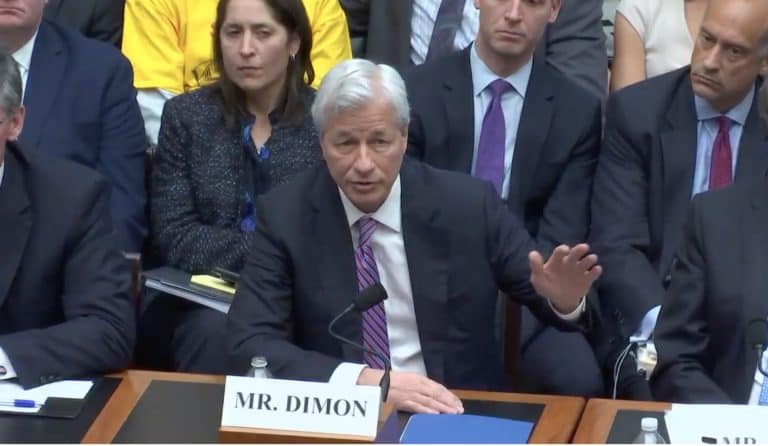 Jamie Dimon, CEO of JP Morgan Chase, one of the world's largest banks, told analysts in a conference call this week not to "spend too much time" considering Libra, Facebook's proposed global currency system, CNBC reports.
"To put it in perspective, we've been talking about blockchain for 7 years and very little has happened…We're going to be talking about Libra three years from now…" Dimon opined.
Financial firms have said they typically have to navigate labyrinthine and multifarious banking rules when trying to transmit monies internationally.
Dimon has been dismissive of cryptocurrencies on many occasions.
In 2014 he called Bitcoin "a terrible store of value."
In 2015 he said, "No government will ever support a virtual currency that goes around borders and doesn't have the same controls."
In September 2017, just before the price of Bitcoins quintupled in three months, Dimon said, "You can't have a business where people can invent a currency out of thin air and think the people buying it are really smart. It's worse than tulip bulbs, OK?…It'll eventually blow up. It's a fraud, OK?"
A month later, he said, "I am not going to talk about Bitcoin anymore," but shortly thereafter lost his patience, stating publicly: "If you're stupid enough to buy it, you'll pay the price for it one day."
Dimon then became an avowed kick-dog of the crypto-exuberant set riding that went on to ride their coin to unseen heights of $20 000 USD per.
Around this time news also emerged that a division of JP Morgan was looking into facilitating bitcoin trades for clients, and in December, Dimon seemed to relent again when he said he felt "regret" for calling Bitcoin a fraud.
Dimon has more or less stayed out of the fray since, although he did tell the media in October 2018, "I didn't want to be the spokesman against bitcoin. I don't really give a sh*t — that's the point, OK?"
In January 2019, JP Morgan announced it was launching the first cryptocurrency to be issued by a large US bank -JP Morgan coin- a regulation-compliant blockchain ledger and coin system for corporate and institutional cross-border money transfers.
"We don't mind competition," Dimon told the analysts this week. "The request is always going to be the same: We want a level playing field. And governments are going to insist that people who hold money or move money all live according to rules where they have the right controls in place; no-one wants to aid and abet terrorism or criminal activities."
Members of the Trump administration have made strong statements regarding cryptocurrencies in recent days.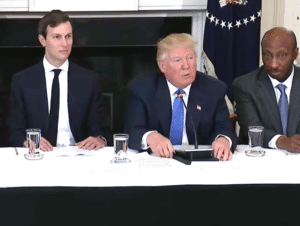 Last week, President Trump tweeted that Facebook would have to comply with regulation if it wants to function as a banking firm.

Treasury Secretary Steve Mnuchin expressed similar sentiment yesterday when he held a surprise press conference and stated that illicit use of cryptocurrencies poses a threat to national security.

He also said Facebook and all other providers of "digital financial services" must observe the same financial integrity regimes as banks.

Sponsored Links by DQ Promote