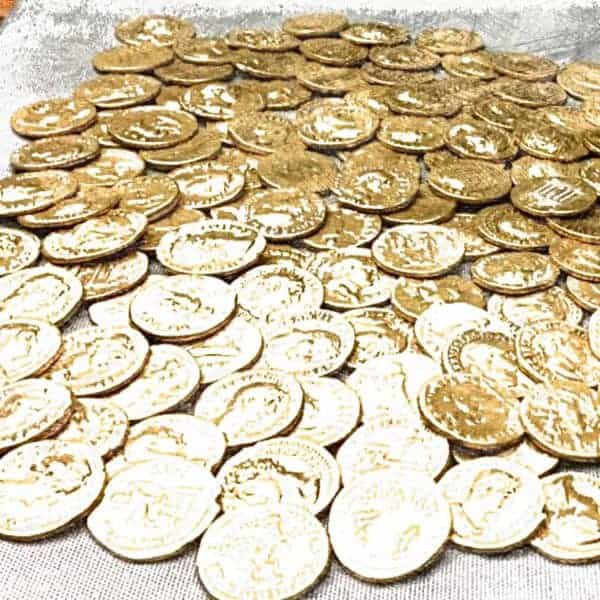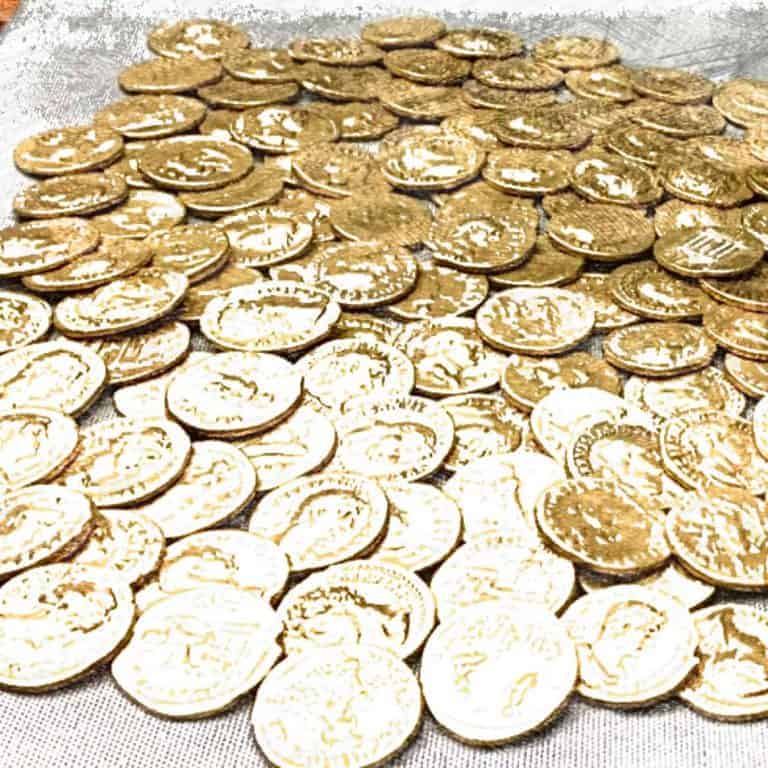 InWara, a firm specializing in the analysis of cryptocurrency/token offerings and "blockchain" startups has issued its "Half-Yearly report — H1 2019: Deciphering Token Offerings-IEOs, STOs and ICOs."
The firm is seeing interest in new types of tokens (IEOs and STOs) but significant drops for ICOs (many projects have been prosecuted or chastened by proxy for selling token to retail investors).
Venture capital flowing into the sector is also down by 46% on the year.
Markets may be starting to shake off the doldrums of the 2018, when crypto prices across the board crashed 80% and more. Firms are also adjusting to the presence of clearer rules and to the entry of bigger players, InWara writes:
"Following an underwhelming H2 2018 for the Blockchain and crypto market, 2019 has sparked renewed interest because of — a new blockchain-based investment vehicle dubbed IEOs, better jurisdictional clarification of digital assets, and also the entry of established enterprises like Facebook and JPMorgan."
IEOs (initial exchange offerings) are a newer type of "curated" token being promoted by some crypto exchanges and sold to accredited entities.
The most successful IEO issuers so far is Bitfinex (Tokinex) which rapidly sold more than a billion LEO tokens in May, tokens designed to help Bitfinex finance itself as it copes with an $850 million USD funds seizure by Panamanian authorities and an investigation by the New York Attorney General's Office.
LEO and Bitfinex's popularity seems to defy all sense, except when you consider that the exchange issues the world's most popular stable coin by far (tether) and seems to cater to Asian markets, which seem only marginally deterred by China's outright ban on all things cryptocurrency.
The other two familiar IEO platforms in InWara's graphic of the five most popular are also Asia-based, or started there: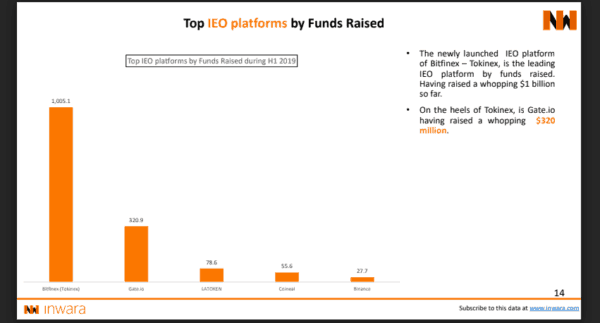 The issuing of ICOs is down 91% YOY, but IOEs appear to be somewhat making up for it and are up 5300% YOY: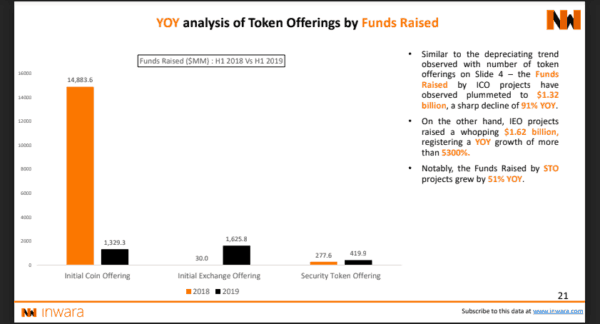 Blockchain and crypto startups received almost triple ($1.7 billion USD) the venture funding in Q2 2019 than they did in Q1 ($2.26 billion), but so far, year-on-year, venture capital funding for blockchain and crypto startups is down 46%.
On this, InWara comments:
"Despite the crypto winter being over why are professional investors showing lacklustre interest? A plausible reason could be the current technological limitations of existing Blockchain technology which has still yet to provide scalable enterprise solutions."
Growth also seems to have stalled when it comes to mergers and acquisitions in crypto, and these are down 34.6% since this time last year.

"Top M&A Deals" in H1 2019, according to InWara, include Visa's acquisition of "cross-border payments platform" Earthport and Coinbase's acquisition of data forensics firm Neutrino.

Sponsored Links by DQ Promote