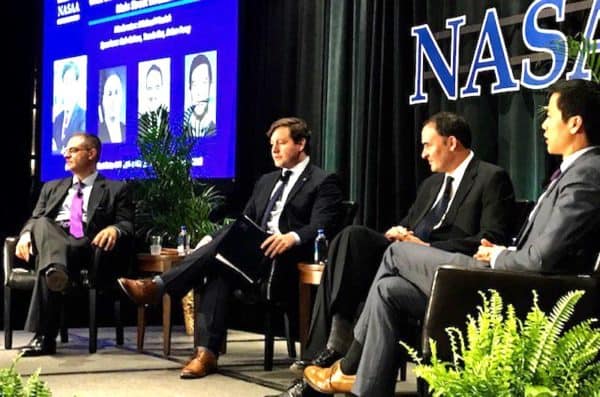 The Securities and Exchange Commission's first Cyber Unit Chief, Robert Cohen, is leaving the SEC after 15 years at the federal regulator. The Cyber Unit was created in 2017 is it became apparent the SEC needed to focus greater attention on digital assets, more specifically the lightly regulated initial coin offering (ICO) marketplace.  Previously, Cohen was Co-Chief of the Market Abuse Unit.
The SEC has not yet announced a replacement for Cohen.
The Cyber Unit focuses on crypto, cyber-related trading violations, hacks as well as the intersection between public/private corporations and emerging innovations in finance.
As Chief of the Cyber Unit, Cohen led many investigations, including:
a wide-spread fraudulent initial coin offering (ICO);
celebrities who promoted ICOs without disclosing their compensation;
several issuers that sold digital tokens to retail investors in unregistered securities offerings;
the founder of an unregistered securities exchange that traded digital tokens;
a hacker and multiple traders who hacked into the SEC's EDGAR system, and
a broker-dealer and investment adviser that had deficient cybersecurity procedures.
SEC Chairman Jay Clayton issued a statement on Cohen's departure:
"I'm grateful to Rob for his thoughtfulness, expertise and leadership in taking on the creation of the Cyber Unit. He leaves the unit well-positioned to continue the critical work of protecting our markets and retail investors in this complex and continually developing area."
The two co-directors of the SEC Enforcement Division also commented on Cohen's exit:
"Rob has been a true leader in the Enforcement Division," said Stephanie Avakian. "We relied on Rob to lead the Cyber Unit because of his record of handling complex, high priority enforcement cases with both toughness and fairness, while also mentoring and training countless SEC attorneys and supervisors."
Steven Peikin added:
"The Cyber Unit has been a great success under Rob's strategic leadership. Soon after its creation, the Cyber Unit immediately began filing impactful cases that protect investors and demonstrate the SEC's ability to respond nimbly to new and difficult challenges."
Cohen said it has been a privilege working with his colleagues at the SEC.

Cohen joined the SEC in 2004 migrating from private practice to the SEC Enforcement Division. He received his J.D. from New York University School of Law and his undergraduate degree from Cornell University.

Cohen's experience of working in esoteric securities and digital assets will make him a hot commodity in the private sector. Frequently, public officials will look to transition to the public sector in advance of a Presidential election cycle.

Sponsored Links by DQ Promote