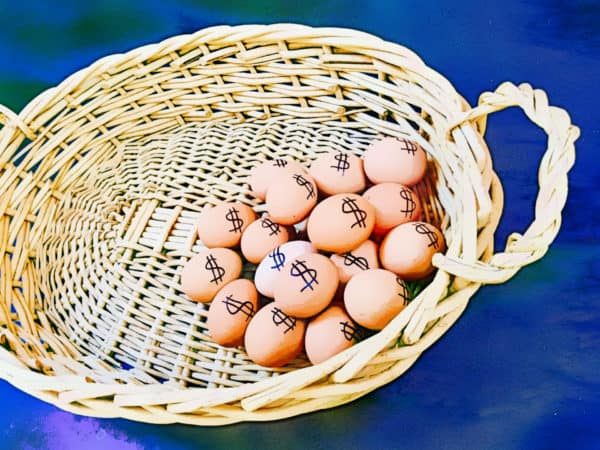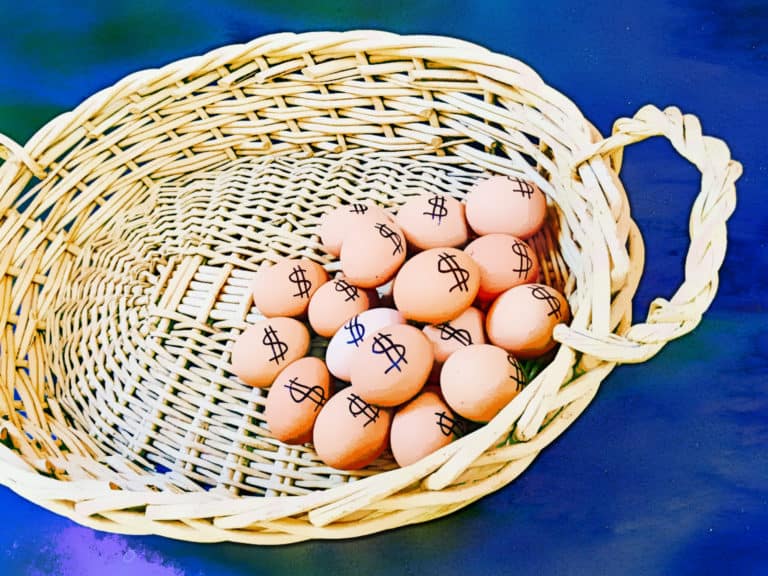 Assurely is a unique Insurtech platform that is first targeting online capital formation platforms to provide a new level of confidence for the issuance of securities be they traditional or digital. The company was co-founded by two established entrepreneurs, CEO David Carpentier and Chief Insurance Officer Ty Sagalow – who co-founded Lemonade.
The company's first product, TigerMark, specifically addresses the gaps in crowdfunding providing a symbol of trust to investors while elevating the service provided by online marketplaces.
Recently, Sagalow explained that the role of the insurance industry is to combine technology and reasonable regulation with risk transfer products to help society better manage new risks. Regarding digital assets, the need is pressing and the insurance industry "is being called to play its role to evaluate such risks, educate the population on how best to manage them and create risk transfer products to rationally transfer the risk of buying and selling [these] securities."
Recently, Crowdfund Insider spoke with Assurely's CEO David Carpentier about the company's vision for the future of its services. Our discussion is shared below.
---
You launched Assurely in partnership with Ty – can you share how the two of you came up with the concept of insurance for online capital formation?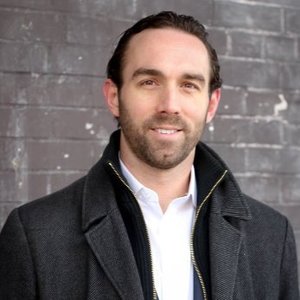 David Carpentier: Interestingly enough, we were both working on the same thing independently.  I was working with Scout Ventures and the principals there on the concept of our first product, TigerMark (fka CrowdProtector).  Scout had early conviction around crowdfunding and were also early investors in SeedInvest.
Ty was working on something similar under his company Innovation Insurance Group where, besides a crowdfunding product, he was also working on products for the crypto community. 
We were introduced by a mutual insurance/ VC friend, Andrew Robinson of Oak HC/ FT, who mentioned that we should probably get to know each other. 
After 20 minutes of conversation over lunch in New Jersey, Ty and I not only saw eye-to-eye on the concept of our first product, we were also very much aligned on the greater vision of Assurely and fixing the problems with the current insurance model.  I'm pretty sure there were doves flying in the restaurant at some point; pure magic, haha.
Is there enough market demand for this type of service? Reg CF is pretty small. You are also doing Reg D/Reg A+, correct?
David Carpentier: Yes, demand is coming from many different places.  We have seen this story before and know that demand from different channels will contribute to the evolution of this particular product. TigerMark is neither my nor Ty's first new product.  
At a high-level, new markets like online capital formation, technology-enabled capital raising, or crowdfunding (whatever you want to call it today) will continuously evolve and that is certainly the case in the US under Reg CF and Reg A+. 
Yes, we are working with a variety of issuers filing under Reg CF, Reg A, and Reg D. Additionally, we've had a surprisingly high amount of inbound demand from international Issuers.   
The concept of using technology or the internet to raise money is an industry on which we are very bullish. 
I'm not sure of too many industries where after tech or the internet touched it and added value to it, the industry then said… "meh… I think we will just go back to doing it the old fashion way." 
Adding trust, comfort, safety, and the other value-propositions that insurance brings to technologically enabled markets will be a key contributor to its widespread adoption; just like the role insurance has played in the growth of e-commerce.  The truth is that whenever an industry applies the value-proposition of insurance to their workflows, you see widespread adoption accelerate. Until then, equity crowdfunding will continue along this lethargic growth trajectory because it will only be appealing to early-adopters and risk tolerant stakeholders.
Adding trust, comfort, safety, and the other value-propositions that insurance brings to technologically enabled markets will be a key contributor to its widespread adoption #Insurtech
What types of coverage do you provide? Is it mainly fraud risk? Firm failure?
David Carpentier: We do not protect against market risk.  We do, however, take many other risks off the table for Issuers and for the benefit of investors.  We are most excited about TigerMark because of not only what it covers but who else it benefits. It adds a direct benefit/ value to each stakeholder in the capital raising process – Issuer, Investor, Intermediary – and that is special.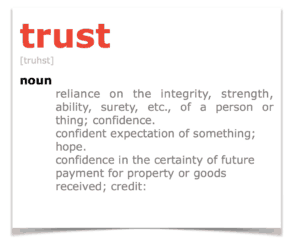 Issuers

get an insurance product against investor complaints and lawsuits that is customized to exactly how much they raise.  They also get a way to externally communicate to their potential investors that they have purchased this product which has a direct benefit to the investors. 

Investors get quick, easy, and seamless financial recourse against funds lost because of bad actors.  Should an Issuer that they invested in misrepresent in their offering documents or really misuse the funds, they have the ability to request their principal investment returned with the click of a button.
Intermediaries also receive a form of insurance tied to each individual issuer as part of the process.
It's important to note that there is an unintended, currently unrealized risk to Issuers who invite a crowd of investors onto their cap table.  TigerMark helps to solve that problem in addition to adding value to fundraising efforts. We created a value-producing insurance product which far exceeds any traditional insurance product that is behind the scenes and stale.  Nobody wants to buy the old product, or buy the old way, nor should they…
How do you price the insurance? Does the platform pay? Issuer or investor?
David Carpentier: TigerMark is priced according to a number of factors including how much the Issuer raises and there is only payment when the campaign is successful.  That last part is important as there is no upfront financial commitments.
Issuers typically pay as it's an insurance policy they own and one that prudent, responsible Issuers buy offline anyway (or should).  It's a business expense but sometimes misconstrued in the cost of capital equation. It is not a transaction cost.
You have recently announced a new partnership with Preflogic. You previously partnered with LawCloud. Have you started to write policies? What is your pipeline like for the rest of the year?
David Carpentier: Yes, our first policy was for an Issuer on Silicon Prairie in August and our pipeline is good especially upmarket.  We have more partners (Reg CF focused and beyond) and Issuers queued up. Many have already gone through underwriting and we are just waiting for them to start raising money.   
You are starting with online capital formation, both traditional and blockchain-based. What will be your next verticals? I see you are accepting inquiries for other types of insurance.
David Carpentier: I see you were nosing around our website?  I like it!  
We are very excited about the impact that technology, including blockchain, will have on capital raising but yes, Assurely is much more than TigerMark.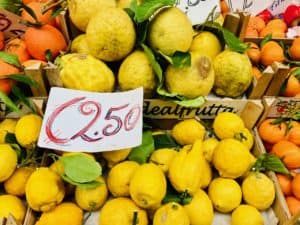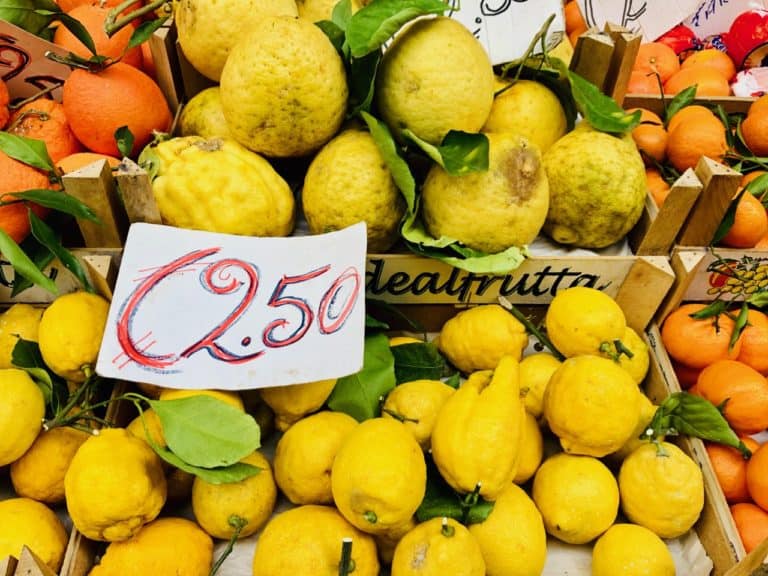 People and companies don't like buying insurance but they know it's important to have. In one of Ty's old companies, Lemonade Insurance, he called the concept turning insurance from a necessary evil to a social good.  That is core to what we are building with Assurely as well.
Insurance today is complicated, frustrating, it seems expensive for what you get, the process to buy it stinks and candidly, people don't trust insurance companies enough.  We are in the process of fixing that.  
We have a unique ability to create or adapt insurance products for new and changing industries.  Whether it's a new digital marketplace or an industry that has a tough time getting insurance, we bring a more appropriate product and an easier way to "buy" that product.  We are creating solutions for those people and companies who move the world forward. 
we are turning insurance from a necessary evil to a social good. That is core to what we are building with Assurely #Insurtech
Any plans to expand beyond the US? What are your expectations for 2020?
David Carpentier: Well, yes.  We have partners that have allowed us to work with Issuers in the UK and Bermuda now and are working on a number of other jurisdictions as we speak.  Probably because crowdfunding has been overseas longer, we have seen inbound demand from outside the US without a marketing effort yet. 

… 2020?  Oh, boy…  I think we are going to see a lot of the same until the legal framework changes or there is more clarity around digital assets. 

I expect to see more broker-dealers who want to work on deals less than $10 million that will move to a technology-enabled model, this includes existing BDs as well as existing CF platforms. 

The existing CF portals will continue to move upmarket and specialize more IMHO – not only by sector or geography but also by the types of securities they sell. And of course, we see TigerMark becoming a large contributor to the industries' exponential growth.  Using technology to enable a more efficient capital raising process simply makes sense.  

Risk Mitigation: @Assurely Co-Founder David Carpentier Shares Insight into Future of #Insurtech & Online Capital Formation

Sponsored Links by DQ Promote