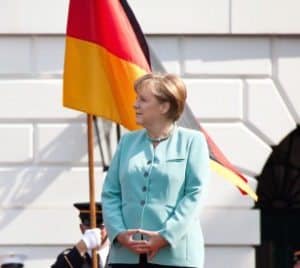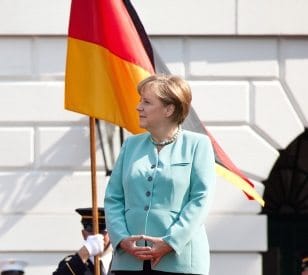 As part of a "blockchain strategy" passed Wednesday, German Chancellor Angela Merkel's cabinet has forbidden the issuing of currencies by private companies, Reuters reports.
The move is likely a direct response to the announcement of Facebook's Libra, a proposed in-app "stablecoin" cryptocurrency the company plans roll out across its network of 2.4 billion users by Q4 2020.
So far, Facebook plans to back "Libra coins" using a basket of real-world currencies and bonds.
German Finance Minister Olaf Scholz said Germany, "want(s) to be at the forefront…(as a) leading technology location."
But allowing private companies to issue their own currencies goes to far, said Scholz:
"At the same time, we must protect consumers and state sovereignty…A core element of state sovereignty is the issuing of a currency. We will not leave this task to private companies."
Regulators have claimed that history proves that currencies are best managed by public institutions.
Facebook's Libra lead, David Marcus, issued a series of tweets Monday in which he promised that Libra would not threaten the monetary sovereignty of nations.
"Recently there's been a lot of talk about how Libra could threaten the sovereignty of Nations when it comes to money. I wanted to take the opportunity to debunk that notion…" said Marcus.
In the tweets, Marcus, a cryptocurrency enthusiast, former PayPal exec and former Coinbase board member, seemed to downplay features of Libra that make it resemble a currency.
Instead, he stated that, "Libra is designed to be a better payment network and system running on top of existing currencies, and delivering meaningful value to consumers all around the world."
"(T)here's no new money creation," Marcus promised, "which will strictly remain the province of sovereign Nations."
Meanwhile, Bertrand Perez, General Director of the Libra Association, a consortium of 28 mostly private entities intending to govern Libra, said last week that Facebook has no plans to delay the launch of its global (crypto)currency network, despite outcry from global regulators:
"We are firmly maintaining our launch schedule, between the end of the first half of next year and the end of 2020."
He also said that "the Renminbi will not be part of," the basket of reserve currencies used to back Libra, and that the basket will be comprised of around 50% USD.
Felix Hufeld, president of German financial regulator Bafin, said last week, "We are in intensive discussions with Libra."
Hufeld added that not all questions had yet been adequately answered by the company:
"We have asked questions, we have received responses. Very specific questions, less detailed answers."
Sponsored Links by DQ Promote