Robinhood, a trading App and Fintech stealth bank, has returned to the current account business with FDIC insured savings accounts.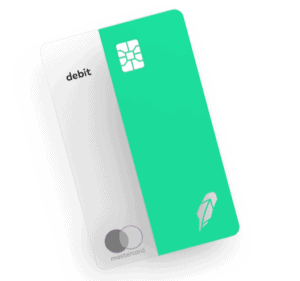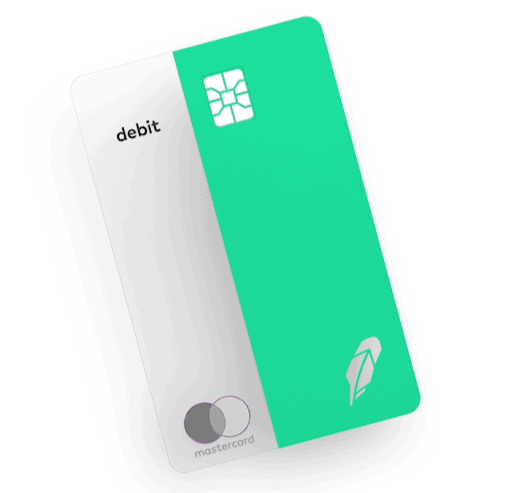 Robinhood now offers a brokerage service, options, crypto as well as cash management. Robinhood does not charge commission fees on all trading.
As of this moment, over 180,000 individuals are on a waiting list to receive a debit card affiliated with a their cash management account that currently pays out 2.05% APY – an interest rate higher than most traditional banks offer.
According to Robinhood, users may receive up  to $1.25 million in FDIC insurance or $250,000 per bank – subject to FDIC rules.
Additionally, Robinhood will not charge fees on the debit card when using it at 75,000+ ATMS – an important saving and something that most traditional banks do not offer.
The small print indicates that the Robinhood debit card is issued by Sutton Bank (member FDIC). It is standard operating procedure for Fintechs to partner-up with chartered banks to offer certain services.
Back in December of 2018, Robinhood announced an arrangement with Galileo to power Robinhood Checking & Savings services for users. Almost as soon as the service was announced, Robinhood had to recant and roll back as Stephen Harbeck, President and CEO of SIPC, challenged Robinhood's claim of insured accounts:
"I disagree with the statement that these funds are protected by SIPC. Had they called us, I would have told them what I just told you in that I have serious concerns about this. This has gigantic ramifications for the banking industry."
The next day, Robinhood co-founders Baiju Bhatt and Vlad Tenev, backtracked on the current account claims.
Back to the Future
After a multi-month hiatus, it appears that Robinhood is back to the future with interest-paying cash accounts thus eliminating most reasons to use a traditional bank by providing a better service all on your smartphone. Meanwhile, big online brokerages are rushing to eliminate fees to be able to compete with fast-growing Fintechs.
This round is a clear win for consumers.
That's your APY. We'll move cash that you don't invest to banks in our program that pay you 2.05% APY on it. This rate is variable, which means it could go up or down over time. pic.twitter.com/NUctucRg6j

— Robinhood (@RobinhoodApp) October 8, 2019
Update: On a cautionary note, the Gallatin Group is pointing to the possibility of scrutiny by the FDIC as only "well-capitalized banks" may hold brokered deposits. The company posits that if a partner bank providing insured savings accounts must be changed it could be a challenge. Simultaneously, the Gallatin Group notes that it is long overdue to modernize brokered deposit regulations.
Regardless, after Robinhood's prior failed attempt to offer insured savings account one would expect the company to have covered all of the bases with this launch.
/13 Brokered deposits also carry higher FDIC assessment premiums generally (e.g., banks pay more to FDIC) and are subject to interest-rate restrictions (for banks that are less than well-capitalized)

— The Gallatin Group (@TheGallatin) October 8, 2019
Sponsored Links by DQ Promote