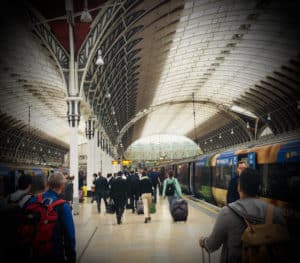 Simon Morris, Head of Product at Facebook's Libra coin project, departed his position in August.
According to his LinkedIn profile, Mr Morris was appointed as Head of Product at Libra in April of this year.
Libra (Calibra) lead David Marcus' LinkedIn profile says he began "exploring blockchain" at Facebook in May 2018.  Marcus is a former PayPal executive and form board member at Coinbase, a San Francisco-based cryptocurrency trading platform.
By the fall of 2018, rumours began circulating that Facebook was headhunting at blockchain conferences for talent to fill out its blockchain division.
Over the coming months, Libra was hotly anticipated by many in the crypto sector.
But when Libra was announced in May of this year, Facebook's proposed go at creating a private global currency network to underpin its social network of 2.4 billion users aroused an extraordinary outcry from global regulators.
Yves Mersch, Executive Board Member of the European Central Bank told the ESCB Legal Conference in Frankfurt September 2nd that he considered aspects of Libra "extremely concerning":
"Libra's ecosystem is not only complex, it is actually cartel-like."
Hersch also called the project "treacherous."
State officials' response to Libra has been almost universally condemning.
By all appearances, Facebook engaged in only cursory consults with regulators before announcing Libra.
Upon its announcement, Facebook executives were immediately invited to testify before the American congress, and a delegation of US lawmakers led by Financial Services Committee Chair Rep Maxine Waters  went to Switzerland in August to confer directly with Swiss officials regarding Libra.
"The Libra Association" is "an independent, not-for-profit membership organization," intended to oversee and advise the Libra treasury.
It is headquartered in Geneva, Switzerland.
Founding members of the Libra association include Mastercard, Visa, Stripe, eBay, Lyft, Uber, Spotify, "blockchain" firms and crypto VCs.
High profile early Libra Association sign-on PayPal recently left the fold, however. Commentators claim PayPal was concerned about catching heat from regulators due to its association with Libra.
By most accounts, the soft-launch announcement of Libra has been a failure. Someone's head was bound to roll.
Mr Morris, who describes himself at LinkedIn as a, "Data-driven product leader obsessed with disruptive technology," holds an MBA-Business from Stanford University.
He spent about 9 years working at peer-to-peer "file-sharing" site BitTorrent, and currently works as a consultant to startups.