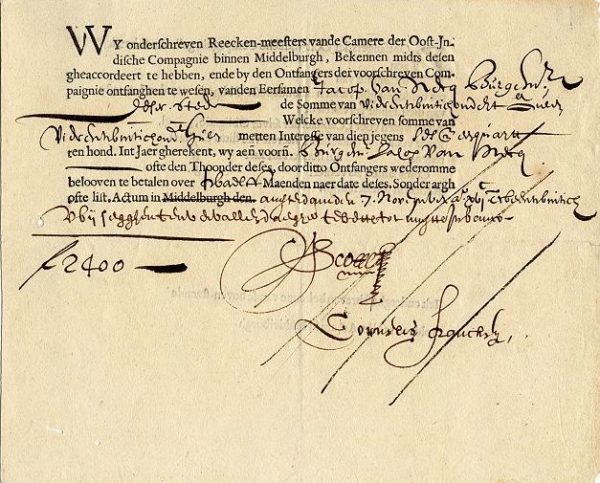 NOTE TO READERS: In the days following publication of this article, Oleg Bakatanov, CEO of Depos Technologies OU, "a company developing dBonds protocol and Depos (DUSD) stablecoin," responded to our inquiry and stated that his company is, "not a part of Deutsche Bank team…doesn't cooperate with them on this matter…(and) doesn't require any endorsement from Deutsche Bank, as we (our client) use a bond freely traded on the market."
EOS GO, provider of a forum for fans of the EOS cryptocurrency network, has announced that a company called dBonds, "recently managed to tokenize Deutsche Bank bond on the EOS mainnet."
The announcement does not, however, indicate that the bond issuance has been approved or officially endorsed by Deutsche Bank, one of Germany's most formidable financial institutions.
Deutsche Bank has been contacted and any comment will be appended.
While the announcement says this bond project involves the support of Queen Street Finance, "and their stablecoin standard DUSD, already issued on EOS," none of the linked communiques give any indication that Deutsche Bank is involved with this "High-quality USD nominated bond of Deutsche Bank AG" either.
The announcement also includes an un-attributed quote regarding this event:
"This is an important step towards bringing fixed income instruments into EOS ecosystem and building transparent decentralized bank with stablecoin fully collateralized by high valuable on-chain assets including tokenized bonds."
The announcement provides the following claims under the subheading, "How does it work?"
The USD-denominated fiat bond is purchased and deposited into the custodian escrow account.
The DSUD nominated dbond (DBAAAAA) is issued by thedbondsacc contract at the request of emitent (unitedbrdidge account)
This dbond (DBAAAAA) is locked within the thedeposbank and new DUSD are issued respectively, so that the dbond is considered as DUSD collateral.
Securities regulators advise caution when speculating on cryptocurrencies as good portions of the market remain unregulated.
Scams have proliferated in the sphere and people sending funds have often not received tokens and or have seen projects and platforms disappear entirely.
People excited about the "tokenization of everything," meaning the use of cryptographic tokens to facilitate investments procured more efficiently and from the general public, are excited about the prospects of the EOS network and many others.
There are regulated efforts underway to tokenize properties, for instance.
Concerns remain, however, about how to properly regulate tokenization.
Unlike traditional stocks and bonds, cryptographically "tokenized" investment products can often be traded transnationally and 24-hours-a-day.
Many trading platforms around the globe are still loosely-regulated, and market manipulation of cryptocurrencies is common.
EOS strives to use a different and possibly more green method of securing its trading network, and the company behind it, Block.one, recently made headlines by avoiding serious consequences at the SEC after conducting a $4 billion USD ICO.
Nevertheless, the EOS platform is still relatively new, may still be regarded as experimental, and has experienced its share of hacks, bugs and failings.
Have a crowdfunding offering you'd like to share? Submit an offering for consideration using our Submit a Tip form and we may share it on our site!