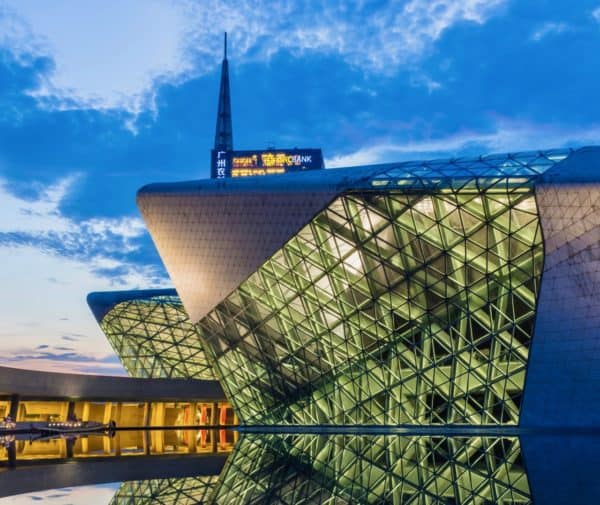 The government of Guangzhou, the capital and most populous city of China's Guangdong province, has reportedly launched a $140 million subsidy fund in order to support the ongoing development of several local blockchain projects.
Guangzhou's authorities intend to allocate around 1 billion yuan (appr. $141 million) toward the development of two major blockchain-focused initiatives each year. This, according to a recent tweet from Dovey Wan, partner at Primitive Ventures, a digital assets investment holding company.
While referencing an October 30 report from Chinese news outlet Caijing, Wan said that the nation's government intends to support two specific types of distributed ledger technology (DLT)-based initiatives, including federated chain projects and "no-coin" public blockchains. 
Wan explained that Chinese authorities consider a "public chain without a token" to be a public blockchain while pointing out the government thinks these types of DLT platforms might not exist or that there might not be too many of them.
The maximum subsidy allocated to public blockchain projects will be 10 million yuan (appr. $1.4 million). Federated blockchain projects may receive a maximum of 3 million yuan (appr. $420,000) in funding.
Twenty blockchain-related service providers will be selected each year for the grants. A relatively large amount of funds will be directed toward blockchain-focused educational initiatives at local universities, Wan revealed.
The Chinese government is also preparing to launch a country-wide DLT innovation and entrepreneurship competition, with the total funding for such projects to be capped at 10 million yuan.
Wan believes the recent developments in Guangzhou will lead to the adoption of other blockchain subsidy programs in other Chinese provinces. 
Wan remarked:
"This is HUGE for talent attraction and retention, all other [local] govt.s will follow and compete" 
On October 25, Chinese President Xi Jinping called on the nation's citizens to seize opportunities in blockchain technology. 

The China Electronic Information Industry Development (CCID) released a study recently, noting that there are more than 700 blockchain enterprises in the nation. 

On October 28, China experienced a dramatic increase in searches for blockchain-related topics on social media network WeChat.

Sponsored Links by DQ Promote