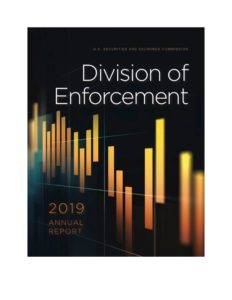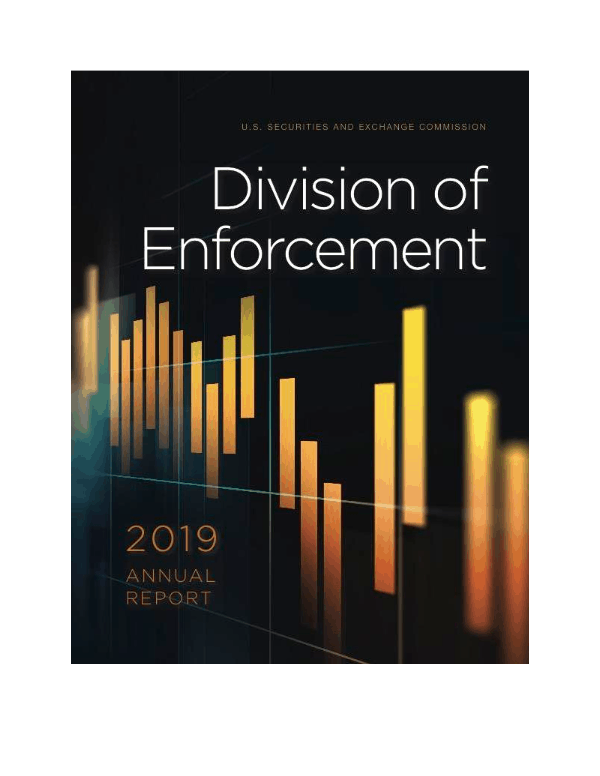 The Securities and Exchange Commission (SEC), Division of Enforcement, has published its annual report on enforcement. The Division of Enforcement is the largest division at the SEC.
The report states that, during the fiscal year, the SEC brought "a diverse mix of 862 enforcement actions, including 526 standalone actions." These enforcement actions saw the SEC obtaining judgments and orders totaling more than $4.3 billion in disgorgement and penalties. The SEC also states that it returned roughly $1.2 billion to harmed investors as a result of enforcement actions.
SEC Chairman Jay Clayton said the report reflects the division's focus on rooting out misconduct and taking action to help impacted investors:
"Across a broad array of cases, the Enforcement staff has continued to show determination, sophistication, and thoughtfulness in detecting and deterring bad conduct and crafting meaningful remedies. I thank the dedicated women and men of the division, in our home office and in our 11 regional offices, for their efforts in support of our mission and investors."
The Enforcement report describes the division's efforts guided by five core principles: (1) focus on the Main Street investor, (2) focus on individual accountability, (3) keep pace with technological change, (4) impose remedies that most effectively further enforcement goals, and (5) constantly assess the allocation of resources.
Regarding enforcement actions taken against initial coin offerings (ICOs) and digital assets, the SEC says "activities in the digital asset space matured and expanded." The new Cyber Unit investigated and recommended to the Commission many of these enforcement actions.
The SEC highlights the fact that it filed its first charges for unlawful promotion of ICOs, including cases against a "pair of celebrities who "touted" digital assets without disclosing that they were paid to do so."
Some of the high profile digital asset enforcement actions include Paragon Coin, Kik and Airfox.
The Enforcement Report includes a listing of all actions taken during the fiscal year.
---
SEC enforcement-annual-report-2019

---
Sponsored Links by DQ Promote