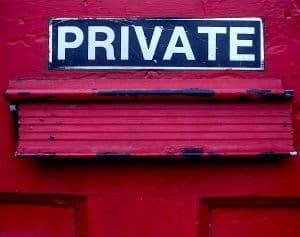 Ricardo Spagni, aka "fluffypony," the South African "lead maintainer" of the privacy cryptocurrency Monero, is stepping down. He will be staying on in a support position, however.
The news was announced at GetMonero.org:
"fluffypony is stepping down as the lead maintainer of Monero. Snipa will be taking his place. fluffypony will continue as a backup maintainer to relieve Snipa during times when he is busy or on vacation."
Spagni was there from Monero's outset in 2014 and is popularly regarded as the coin's founder.
Unlike Bitcoin, which has a public ledger where transactions can be scrutinized, "Monero uses an obfuscated public ledger, meaning anybody can broadcast or send transactions, but no outside observer can tell the source, amount or destination."
Though there has been some debate about the Monero's true degree of secrecy, the coin has been popular among fans of financial privacy and on Dark Net markets, where it is used to trade illicit products and services of every description.
Maintaining a cryptocurrency, technically and by globetrotting to conferences, is a major undertaking.
Spagni told Coindesk in 2018 that he was tired:
"I was the lead maintainer across all the projects, and at some point last year I was like: I can't do this…I will always be an advocate for privacy, and for monero, a part of the monero community, but my actual responsibilities by definition need to be reduced."
2019 was a tough year for privacy coins.
Under the auspices of the Financial Action Task Force (FATF), a powerful anti-money laundering non-governmental body with 38 member states and regions, new rules are now being deployed across the world to align crypto businesses with standard global anti-money laundering rules.
In November, Polish crypto exchange BitBay announced it has, "end(ed) market trading support for Monero (XMR)," because the coin can be used for money laundering.
In September, OKEx Korea and Korean exchange UpBit delisted privacy coins Monero, ZCash and Dash.
Monero is the coin most favoured by hackers who deploy "cryptomining malware," virus-like software that forces computers to "mine" (computer generate) Monero 24-hours-a-day.
Proceeds generated by the malware are sent to hackers with all electricity and hardware costs borne by victims.
This kind of malware can run down processors because it prevents computers from sleeping. Starbucks' network was successfully attacked in this way, and there is an incentive to attack as many computers as possible because more computer power means more proceeds.
Payments of Monero has also been demanded by kidnappers, including in the kidnapping case of 68-year-old Anne-Elisabeth Hagen in Norway.
"Longtime" Monero contributor "Snipa" will be taking over from Spagni. According to GetMonero, "(Snipa) is best known for developing a popular piece of Monero pool software and supporting the network with well-connected nodes. He has substantial coding and auditing experience, and a desire to better Monero's processes."
As well, "luigi1111 will continue as a backup maintainer of the CLI repository."