The President of the North American Securities Administrators Association (NASAA), Christopher W. Gerold, has issued a statement regarding the Securities and Exchange Commission's (SEC) proposal to modernize and improve the definition of an accredited investor.
NASAA is the advocacy and lobbying group that represents state and provincial securities regulators which are public officials.
Currently, the definition determines an accredited investor as an individual with over $200,000 in annual income ($300,000 if married) or a net worth of $1 million (excluding one's primary residence). What the definition does not do is qualify individuals based on knowledge or experience, obviously a better metric.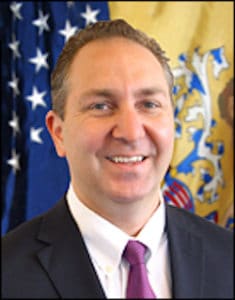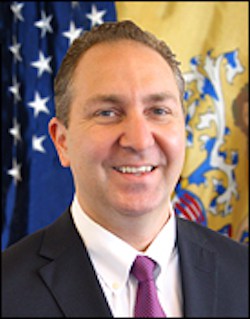 Gerold, who is also the Chief of the New Jersey Bureau of Securities, made the following remarks regarding the SEC's move to improve the rule:
"NASAA has long called for the modernization of the accredited investor definition. Today's proposal offers several changes to the definition, but few if any improvements, and clearly misses an opportunity to provide meaningful reform to this outdated standard. By proposing to further expand access to private markets through increasing the number of accredited investors, the SEC's proposal threatens to further erode the public markets. It also exposes far more retail investors to the significant potential harms associated with unregistered, illiquid offerings that have no ongoing disclosure obligations to shareholders. Today's proposal also fails to address the impact of nearly 40 years of inflation on the minimum individual net worth and income thresholds for investors eligible to be sold private offerings. It is stunning that the Commission's proposal did not include a provision to index these adjusted amounts to account for inflation going forward, a common-sense reform that has the strong bipartisan support of Congress. NASAA looks forward to working with the Commission and Congress to develop an accredited investor framework that improves our private markets rather than simply growing them, and that ensures those who need the investor protections provided by registration are not left to fend for themselves."
Private securities markets in the US have grown rapidly while public markets have declined. Institutional money and big-name venture capitalists have helped to fuel this transition but smaller investors have been cut out of the equation thus exacerbating the growing wealth gap in the US.
A portion of this shift to private markets has been driven by a rule upon regulation approach by policymakers regarding public markets that has driven up the cost of going public, while reducing the benefit of issuing shares on an exchange early on in a firm's existence.
SEC Chairman Jay Clayton has publicly stated that it is his intent to provide better access to private markets for smaller investors while working to improve public markets. The move by the SEC to update the accredited investor rules is a step in the direction to improve access to opportunity for smaller investors.