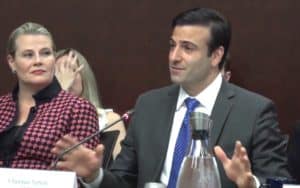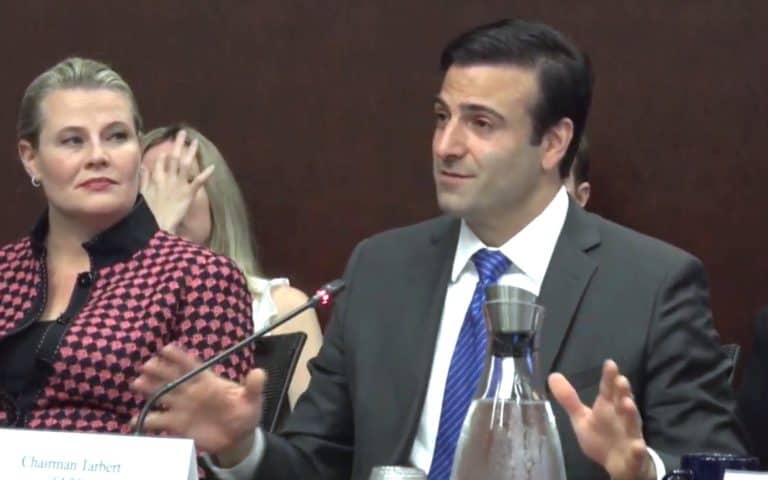 Dr. Heath P. Tarbert, chairman and chief executive at the US Commodity Futures Trading Commission (CFTC), recently stated that he would like to see the United States lead the charge when it comes to adopting digital currencies and blockchain or distributed ledger technology (DLT).
During an interview with Bloomberg, Tarbert remarked:
"I want to encourage innovation and it's interesting because commodities are what we regulate, particularly derivatives on commodities. Right now, the two biggest types of digital assets, Bitcoin (BTC) and Ether (ETH), actually fall within our jurisdiction."
He pointed out that the CFTC is "doing a lot in the digital assets space."
He revealed:
"We're seeing exchanges starting to list…we're seeing Bitcoin futures, both cash-settled as well as physically delivered. My guess is we're going to see Ether futures as well and as things start to migrate in the commodities space, we'll see even more."
Last rear, Tarbert had confirmed that "by and large," the two most serious problems with most crypto-assets involves issues related to anti-money laundering (AML) and counter-terrorist financing (CTF) and investor protection. He had also mentioned that these were things that could, "if done wrongly," subvert the CFTC's ongoing efforts to combat illegal financial activities.
Tarbert had also pointed out last year that many of the initial coin offerings (ICOs) being carried out by individuals or companies might have been "nothing more than fraudulent schemes."
Tarbert's comments had come while he delivered a speech at Harvard Kennedy School at a lecture series on financial regulations involving crypto-assets.
Tarbert had talked about several major issues in the digital asset space, including those related to margin trading, the custody of cryptocurrencies and the Facebook-led stablecoin project Libra.
Tarbet had noted:
"First, I think there's the issue of a stable value coin. Right now, if an asset is backed by a commodity and it likely would be under our jurisdiction, but there's a whole host of questions, not only because you've got the backing issue and the potential run risk and other things that we're starting to talk about…the G7 report, but the interesting thing about that particular digital asset is the potential scope for it."
He continued:
"I think for the first time, there's the possibility of a global stablecoin, and that raises a whole host of additional issues: monetary policy, systemic risk, etc. So that one we're very much still working through and we're still trying to figure out exactly what it is and what it does."
Sponsored Links by DQ Promote