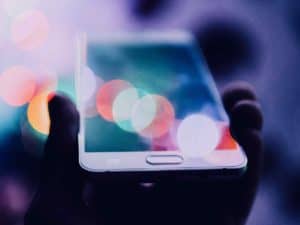 Credorax, a Fintech bank and smart payments solution provider, has committed to a memorandum of understanding (MoU) with Samsung SDS Europe, a company focused on developing digital transformation solutions. 
The two firms plan to create and bring to market Credorax's automated distributed ledger technology (DLT)-enabled reconciliation platform.
Credorax's management said that the partnership has been established in order to take advantage of Open Banking as it creates new opportunities to provide merchants solutions within the business-to-business (B2B) payments ecosystem, and for improving accounting and back-office processes.
The new software solution will be using Samsung SDS's Nexledger Universal platform. It will also use Credorax's expertise to reconcile payments in an automated manner, settle remittances, and pay invoices with available bank records. 
Large firms will have the option to selectively deploy the blockchain or DLT technologies that meet their particular business requirements and IT needs via standardized APIs.
Jongcheel Im, president of Samsung SDS Europe, stated:
"When it comes to digital payments and banking it's all about security, speed, simplicity, reliability and cost-effectiveness."
Im added:
"Merchants and banks still have to do a lot of manual work these days to reconcile and manage payments and accounts resulting in very inefficient and slow processes. The proven attributes of blockchain along with the scalability and flexibility of Nexledger Universal and Credorax's strong industry expertise builds the foundation for further digitization of the market."
He also noted that by combining his firm's Samsung SDS technology with Credorax's platforms and industry expertise, they can support digital transformation strategies in an industry that is "in the middle of a big change."
The MoU between the two firms aims to enhance Credorax's chargeback management processes via the integration of Samsung SDS Brity Works RPA, which automates standard procedures in order to cut down on human error, without having to integrate with card scheme platforms.
In addition to Nexledger, the platform uses blockchain core infrastructures, including Ethereum and Hyperledger Fabric.
Igal Rotem, CEO at Credorax, confirmed that his firm aims to support global, multichannel commerce across different parts of a business' lifecycle, from client experience to back-office tasks.
Rotem added: 
"Open Banking will continue to greatly impact how companies operate and our collaboration with Samsung SDS will leverage this cutting-edge technology to solve key challenges with B2B payments, back-office operations, and accounting through integrating their mature blockchain platform with our settlement and reconciliation solution."
Sponsored Links by DQ Promote