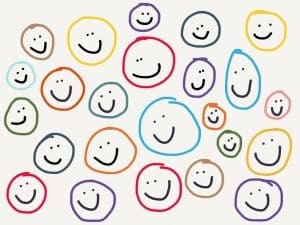 Mobile and online banking users have increased significantly due to the COVID-19 pandemic. This, as banks across the globe have taken measures to limit or restrict in-person visits to physical branches, in order to prevent the further spread of the Coronavirus.
A recent J.D. Power reveals that 30% of US consumers (as of April 5, 2020) are using their mobile banking apps more than before the crisis began. Around 35% said they were using online banking a lot more now.
As reported by the American Banker, the recent trend toward online or digital banking is not uniform across all asset classes. Additionally, the survey did not provide any definitive answers or insights about whether consumers will continue to use digital platforms when this ongoing crisis comes to an end.
The BBVA noted that mobile banking logins have reached record-level highs at its US division.
Jose Luis Elechiguerra, head of business development at BBVA's US-based operations, stated:
"In the first three weeks of April, we had 16% more logins than March for the same time period."
Online banking logins during the first three weeks of April 2020 increased by 40%, when compared to the same time period in March, meanwhile, average logins per user jumped from 7 to 8.6, Elechiguerra said.
He added that online or digital services have been an "instrumental" channel to support the bank's small-business clients. The BBVA's Paycheck Protection Program portal for US customers was also "set up in record time," Elechiguerra claims.
J.D. Power confirmed that it has been performing weekly surveys of 1,900 US residents, in order to determine how COVID-19 is impacting or changing people's financial management strategies and habits.
J.D. Power's market survey reveals that out of the four largest US banks – which include JPMorgan, Bank of America, Citigroup and Wells Fargo – the use of mobile or online banking has jumped from 63% of clients on average (last year) to currently at around 72%.
Ben Soccorsy, head of digital payments at Wells Fargo, the fourth-largest US bank, said:
"We are seeing a lot of engagement in our digital channels."
Wells Fargo noted that there were 30.9 million active digital customers, as of February 29, 2020.  The bank said the numbers were up slightly, as the figure is 2% more than what it was three months back, and 3% more from a year earlier.

The number of Well Fargo active mobile banking customers increased by a modest 1% from late November 2019 and 6% since the end of February of last year.

The increase in overall digital banking adoption in the US may be due to consumers using mobile banking for the very first time, due to the COVID-19 outbreak. This, according to J.D. Power's market research report, which also revealed that 6% individuals surveyed stated that since the pandemic began, they were actually using mobile banking for the first time.

Meanwhile, 4% of US consumers claim they are using an online banking platform for the first time.

Customers that are more digitally engaged also reported being more satisfied than people who are still dependent on visiting brick-and-mortar locations to take care of their banking needs.

Sponsored Links by DQ Promote