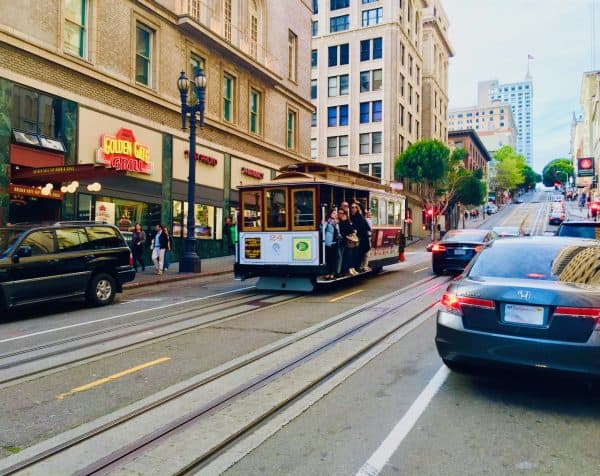 San Francisco has earned a bit of a bad rap the past couple of years. Questionable leadership has led long-time inhabitants to complain about the rising level of crime and the increasing squalor of the city. The high cost of living/rent and California's reputation as a high tax state doesn't help. It was widely reported that SF has more drug addicts than kids enrolled in high school. Ouch. Throw in a pandemic and this may be the straw to break the camels back as companies realize having an office in SF is not really as desirable as it once was. Many early-stage firms have been built from the ground up to be digital natives, working out of the local cafe or shared work environment – wherever a laptop can plugin. While having an office can be nice, a transition to a fully virtual operation is not that difficult anymore – like it was a decade or two ago.
A recent tweet by Andreessen Horowitz General Partner, and former Justice Department employee, Katie Haun highlighted the potential for COVID-19 to be a catalyst that will push early-stage firms away from having a physical office in San Francisco:
Wouldn't be surprised if we start to see this from many tech cos that previously had SF offices. In addition to the extreme cost of SF real estate, SF has become an increasingly hostile place to do business — whether from a regulatory perspective or any # of other factors https://t.co/Lspx4zbk3N

— Kathryn Haun (@katie_haun) May 9, 2020
Dick Costolo, the former CEO of Twitter, was quick to concur that SF is rather tone-deaf when it comes to small business:
"hostile to business" includes small businesses. Other cities moving quickly to help smbs, eg, closing some side streets to cars to enable more outdoor dining. Mayor and city supervisors meeting with SMBs and then doing nothing. Ridiculous."
Culdesac, the company that has abandoned SF, is building a car-free rental apartment community in Tempe, Arizona. Founder and CEO Ryan Johnson tweeted they are giving up their SF office as "remote work is going great for us." The AZ office will remain. Johnson says he is aware of at least one other company that is considering the same. Others have chimed in on the tweet thread.
.@culdesac joins a growing list of companies who are giving up or reducing office space due to the success of remote work. https://t.co/YiadaVUlak

— Yvonne Pilon (@YvonnePilon) May 9, 2020
It is not just startups that are rethinking their love affair with the Bay City. Some prominent, established Fintechs have migrated a portion of operations to more business-friendly locales.
Not too long ago, SF-based LendingClub (NYSE:LC) set up shop in Utah. In January 2019, LendingClub opened its doors in Lehi, Utah, with an office that was soon populated by hundreds of employees. Cost of operations played a role in the decision.
Brex, an SF-based Fintech backed by Peter Thiel and Max Levchin, did the same opening an office around Salt Lake City.
SoFi, one of the most successful Fintechs in the US, has set up an office in business-friendly Florida – a state with zero income tax. When you are an emerging company costs matter. A lot.
At first, it was slow, then it was very fast…
Too frequently politicians act, or react, when it is too late.
A few firms opening up offices outside SF or moving altogether may not seem like a big deal initially, but over time, it starts to add up. A few people tweeting about exiting SF – seems minor in isolation. But, as weeks turn to months, and months to years, these transfers accumulate taking jobs, taxes, and much-needed creativity to locations that embrace entrepreneurship and business in general.
Many politicians, especially those who have never had to make payroll, take businesses for granted – until they realize these same businesses are the ones that are paying most of the taxes and thus funding the operations of the city (and state) – including their salaries.
A prime example is an arrogant response by California Assemblywomen Lorena Gonzalez. Responding to the meanderings of Tesla CEO Elon Musk and his twitter rants Gonzalez simply said: "F*ck Elon Musk." Ok.
F*ck Elon Musk.

— Lorena (@LorenaSGonzalez) May 10, 2020
Granted, Musk is not always the most diplomatic executive but it is creative entrepreneurs like Musk that make California great. Is chasing Tesla out of California benefiting Gonazalez's constituents in the long run?
Recent disputes as to when and how Musk can open up his Fremont, California Tesla factory (the only car factory remaining in California) have caused Musk to claim he will move Tesla's HQ to Texas or Nevada. Again, two business-friendly states that also happen to have a zero state income tax. It should be pointed out that Musk is getting ready to receive a performance windfall. This is income that will generate millions in taxes in California but zero in taxes in Texas and Nevada.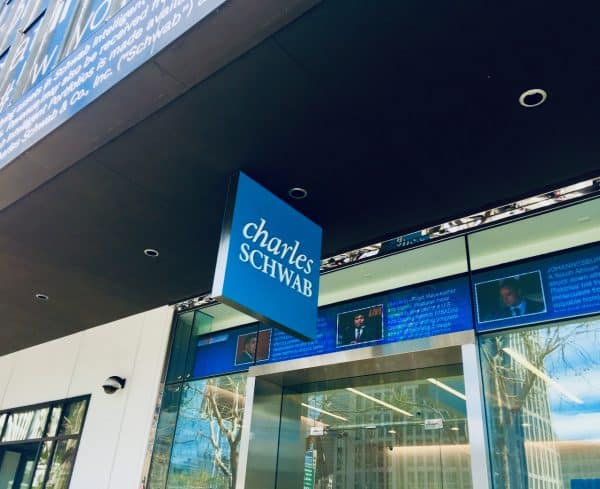 When Charles Schwab announced the purchase of TD it also said it was moving its HQ to Dallas, Texas. Schwab is a big, old finance company – the type that is hard to replace in a metro area. Once they are gone they typically do not return.

The Dallas News did a bit of chest-pounding when the news was announced calling Schwab – just the latest company to leave California for Texas.

So has COVID-19 started some sort of cascade? Perhaps. But San Francisco's challenges go beyond a virus. Same for the rest of the state.

Many tech companies have realized that remote operations can drive efficiency while lowering costs. Some older companies have been forced by COVID-19 to adapt and quickly go virtual – learning new skills that will remain, reducing the need for expensive real estate. When Revolut, a Fintech based in London with hundreds of employees, was forced to go virtual, company founder and CEO Nik Storonsky said people became more productive. Virtual operations are becoming the new normal. It also means you can live where you want.

So will Californian policymakers and local politicians learn from this and change? Don't hold your breath.

California is a great state that is home to the most vibrant tech ecosystem on the planet. High concentrations of risk-taking entrepreneurs and the wealth to fund them have engendered an innovation center that is the envy of the world. But it is good policy not to sit on your laurels and relish in today's success. Because there is always another city, state, or country willing to try harder, and do more, to top what Calfornia is admired for today and become the next creative hot spot of tomorrow.

Sponsored Links by DQ Promote