The Securities and Exchange Commission (SEC) has added six new members to its Investor Advisory Committee. The Committee is required under law and it seeks to advise the Commission on regulatory priorities regarding securities, trading and investment, disclosure, and investor protection issues.
The new members of the SEC Investor Advisory Committee are:
Cien Asoera, Financial Advisor, Edward Jones
Theodore "Ted" Daniels, Founder and President, Society for Financial Education and Professional Development
Elissa Germaine, Professor, Pace Law School; Executive Director, John Jay Legal Services, and Director, Investor Rights Clinic, at Pace Law School
Satyam Khanna, Resident Fellow, NYU School of Law Institute for Corporate Governance and Finance (who will join the Committee on July 5, 2020)
Lori Lucas, CFA, President and CEO, Employee Benefit Research Institute
Christopher Mirabile, Senior Managing Director and Board Member, Launchpad Venture Group; Chair Emeritus, Angel Capital Association
The above members will join the rest of the Committee which may be viewed here.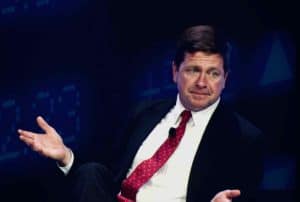 Chairman Jay Clayton issued the following statement on the new members:
"I welcome and look forward to working with this accomplished and diverse group of new Committee members. I also thank the SEC staff and Commissioners Peirce, Roisman, and Lee for their collective efforts to bring a strong group of new members to the Committee."
What is missing from the list is the inclusion of modern investment platforms like a Robinhood, LendingClub, SeedInvest, Coinbase, or a multitude of other platforms that are garnering a growing share of investor interest – especially among a younger demographic. Lack of representation from online investment platforms undermines the Committee's ability to properly address questions, challenges as well as opportunities regarding digital finance.

Hopefully, at some point, the Commission will recognize the need to be more inclusive of Fintechs as that is the future of investing and securities in general. It will be to everyone's benefit. Perspective is key.

Sponsored Links by DQ Promote