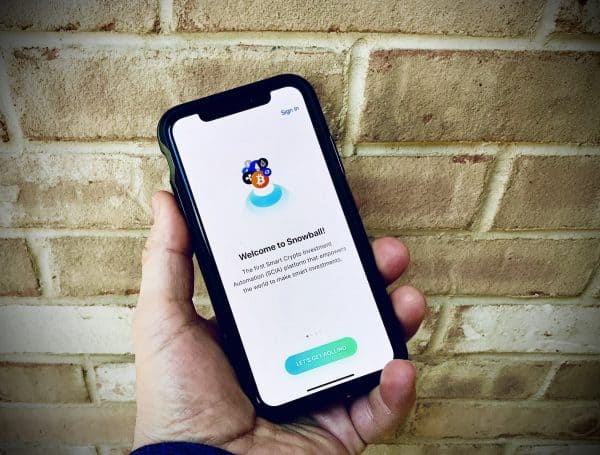 Snowball Money is an app-based platform that seeks to help users generate more money from their crypto investments. Staking/crypto lending platforms have risen in popularity as crypto-holders look to put their money work. A good amount of crypto is parked doing nothing yet there is sufficient demand from traders looking to add some leverage to their bets. Snowball wants to simplify the process claiming to be the "first Smart Crypto Investment Automation (SCIA) platform."
Snowball's anchor product will be a high-interest USD-denominated account. Snowball says it is planning to provide portfolios of tokenized Gold, Venture Capital, real estate, etc. and add support for the other blockchains beyond Ethereum – a one-stop digital asset platform that operates similar to a bank. Your digital assets work for you generating income topping what traditional financial services usually provide. According to a recent post, Snowball has been generating 3.67% in interest for users. Many banks are offering negative real rates of return.
Of course, if you hold your money in a traditional bank savings accounts are insured. Snowball says the decentralized lending pools are over-collateralized to ensure greater safety of the loans. If you are worried, Snowball will be offering optional insurance in the future.
Snowball founder and CEO Parul Gujral explains how his company is different from other DeFi platforms:
As we have a yield aggregation smart contract which optimizes the returns of your tokens of up to 20%
Superior UI/UX which previously was nominated for an Apple Design Award
Proprietary portfolios
Distribution Channels with over 220k on a waitlist, partnerships with companies like Monarch (400k+ users) and social media following of over 10m people in their in-house network
Snowball is currently looking to raise growth capital on Republic. The Reg CF offering is hoping to generate up to $600,000 from investors in a SAFE with a $6 million valuation cap and a 15% discount.

As of today, 348 investors have invested in the company providing just shy of $100,000. International investors are being accepted.

Snowball believes there is a tremendous upside to what they doing as more investors migrate to crypto. While there are a good number of competitors in the space, Snowball believes its "yield-optimization smart contracts aim to provide up to 20% higher interest rate than DeFi competitors."  It's an interesting pitch and the founder notes there have already been some other companies kicking the tires interested in acquiring the emerging platform.

The (phase 1) app is available in the Apple App store now to a limited audience, it seems. Snowball's long term goal is to become a "decentralized NEO Bank built on the blockchain."

Have a crowdfunding offering you'd like to share? Submit an offering for consideration using our Submit a Tip form and we may share it on our site!

Sponsored