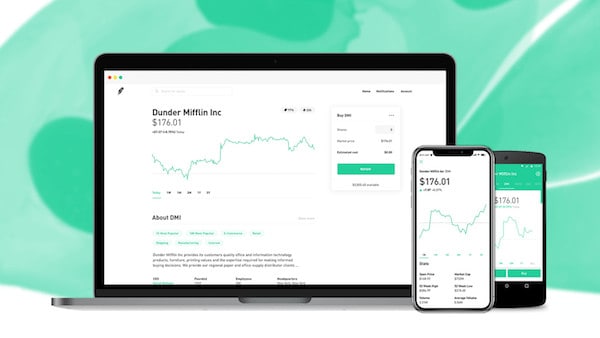 Robinhood, a modern trading platform that offers both traditional securities as well as crypto, announced on Friday it was making a commitment to improving its Options offering.
According to Vlad Tenev and Baiju Bhatt, Co-Founders and Co-CEOs, the improvements follow the recent news that Alex Kearns, a Robinhood customer, allegedly died from suicide due to confusion with the Robinhood product. The duo further revealed that they reached out to Kearns' family to discuss the situation and offer condolences. They also shared:
"Over the past week, our team at Robinhood has been focused on identifying how we can improve Robinhood's customer experience, specifically around our option flows involving multi-leg exercise and assignment."
Changes to the platform will be the following:
Eligibility: Robinhood is considering additional criteria and education for customers seeking level 3 options authorization to help ensure customers understand more sophisticated options trading. 

Educational resources: Robinhood is expanding our educational content related to options trading. It has added information on

early options assignments

to its help center and it will be hiring an Options Education Specialist to further enhance education related to our options offering.

User Interface: In the near term, Robinhood is rolling out improvements to in-app messages and emails we send customers about their multi-leg options spreads. Robinhood is also adding detail to the in-app history page to help users understand the mechanics of early options assignments.

Tenev and Bhatt then stated:
"While we recognize that nothing can ease the pain that Alex's family is feeling now, in addition to the steps above, Robinhood is making a $250,000 donation to the American Foundation for Suicide Prevention. If you or anyone you know is in crisis, please reach out for help.  It is not lost upon us that our company and our service have become synonymous with retail investing in America, and that this has led to millions of new investors making their first investments through Robinhood. We recognize this profound responsibility, and we don't take it lightly. Our aspiration is to innovate, lead, and go beyond the status quo."
Meanwhile, Robinhood has reportedly been experiencing more issues on its platform. The company shared on Thursday it has endured another period when account holders were unable to access the application. Via Twitter, Robinhood explained the issue:

"We encountered an issue involving a third-party service, which led to degraded performance on trades and transfers. We were able to resolve this at 9:39 AM PST."

As previously reported, Robinhood experienced several days in March where the platform was not available to customers raising the ire of its users and causing rumblings of an investigation into the operational resiliency of the Fintech.

Sponsored Links by DQ Promote