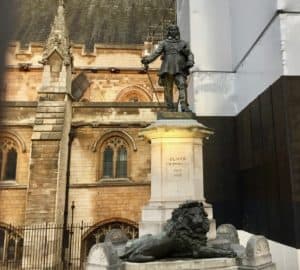 An Islamic, or Shariah-compliant, peer to peer lending platform has been introduced in the United Kingdom. The new P2P lender aims to provide funding to the nation's SMEs, which might be struggling to maintain operations due to the economic challenges created by COVID-19.
Qardus, an appointed representative of the FCA-regulated ShareIn, offers unsecured loans of up to £100,000 (appr. $125,000) in the form of a "murabahah," which is a commodity and a type of Islamic financing structure through which buyers and sellers both agree to the cost and mark-up of a particular asset.
The Islamic P2P lending platform may be used by Muslim and non-Muslim investors based in the UK and Europe. A minimum £100 investment is required and target returns of 10% p.a. are paid out to investors.
As reported by Salam Gateway, Qardus charges borrowers a fee that ranges from anywhere between 2 to 5% on the total financing raised via the platform.
The borrower is required to have been operating a business for three years or more, in order to qualify for loans. They must also have a turnover or assets worth £100,000 to receive funding. Borrowers must not have any county court judgements against them, and must operate in "recession-proof" industries including food and beverages, food manufacturing and pharmaceuticals.
At present, Qardus has a pharmaceutical firm listed on its platform that's planning to secure £100,000 in capital for making inventory purchases. The company says it aims to offer a 12.15% p.a. rate of return.
In statements shared with Peer2Peer Finance News, Hassan Daher, founder and CEO at Qardus, noted:
"We are really pleased to have launched Qardus this month in the UK. We believe that our platform provides business financing to a currently underserved market of SMEs unable to obtain funding due to a lack of financing options that align with their ethics and values."
Daher added that the P2P lending platform also offers social impact investors an opportunity to make returns in an "ethical" manner.

Qardus' management said that they're planning to break even within the next eight months, by using their existing business model and strategy. The company is also preparing to secure £1.5 million in capital by the end of 2020.

Qardus is working on various credit risk profiling algorithms that use financial and alternative data sets to make predictions about the risks that SMEs might be taking on when introducing unique products and services.

Qardus is also planning to launch a Shariah-compliant digital bank in the coming years.

The company intends to introduce services in other parts of Europe, and might also expand into emerging markets based in Asia, including Malaysia, Indonesia and the Middle East.

Sponsored