Bitbond is a Germany-based Fintech that started life as a global online lender serving small business borrowers. Some years ago, Bitbond received a regulatory license by the German financial services regulator, BaFin. Crowdfund Insider reported that it took several years to complete the process but that "both sides learned a lot throughout the process." This made the Bitbond service one of the first and only regulated blockchain-based financial services providers in the lending space. At that time, as an online lender, Bitbond leveraged Bitcoin for payment processing.
In 2019, Bitbond was given the green light by BaFin to issue digital bonds. The successful digital asset offering was a catalyst for a pivot by the platform. Bitbond soon emerged as a software provider enabling marketplaces, banks, and other financial service firms to tokenize securities and manage these digital assets.
Earlier this month, it was announced that KlickOwn, a real estate crowdfunding platform based in Germany, had completed its first security token offering (STO) for a property powered by the Bitbond technology.
Crowdfund Insider contacted Bitbond CEO and founder Radoslav Albrecht for an update on this company and what he expects for the coming year. Our conversation is below.
---
Radoslav Albrecht: After we conducted our own Bitbond STO successfully last year we've been approached by over 60 companies. Most of them wanted to use our technology to do STOs in a similar way. The KlickOwn team made a really good impression and we concluded that a partnership makes sense. So we started to work together at the end of last year.
Earlier in the year, Bitbond partnered with Bankhaus von der Heydt to facilitate digital assets. How is that partnership proceeding? Do they intend on issuing any digital securities?
Radoslav Albrecht: The partnership is going very well. We have delivered technology for Bankhaus von der Heydt so they can offer digital asset custody services which went live four weeks ago. This was the first big milestone we accomplished together. The custody solution makes von der Heydt one the first banks that are active in the field of digital asset custody. The next step will be to deliver technology that allows them to issue their own digital Euro on a blockchain and yes, they will also issue digital securities with the help of Bitbond technology.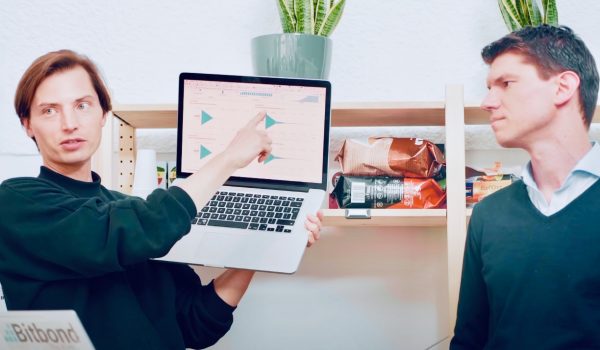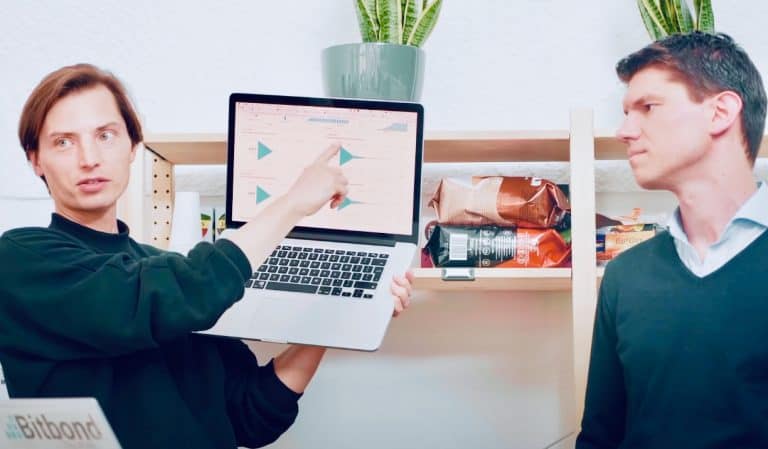 Who else is Bitbond working with right now in regards to your digital asset services? Do you have more in the pipeline? What about outside Germany?
Radoslav Albrecht: We have more exciting projects in the pipeline. One bigger project in Southeast Asia and several more in Germany. Unfortunately, we can't disclose most of these partners until the projects go live.
How is your interactions with BaFin? What is their feedback on the digital transformation?
Radoslav Albrecht: BaFin and their staff have evolved significantly over the past 2-3 years when it comes to digital transformation. On the one hand, the level of expertise on topics like tokenization, blockchain, digital assets, and stablecoins has vastly increased.
On the other hand, the timeliness of responses has improved.
While in earlier times the regulator was a big hurdle for innovative companies, this is not so much the case anymore. There still remains a lot of work to be done to enable digital transformation, but in my view, the bigger challenges are with the lawmakers than the regulator.
Since you are based in Germany, do you have any thoughts on Wirecard?
Radoslav Albrecht: It's a bit early to draw conclusions as we need to wait for the outcome of the legal proceedings that are just starting. If some or all of the allegations against the management are true, we will need to have a discussion about what has to be done to prevent such situations and developments from happening again.
What is the status of Bitbond's lending vertical? Have you migrated completely to a service provider in the digital asset sector?
Radoslav Albrecht: Regarding our lending vertical we decided to focus on what we are best at which is our technology and software expertise. Therefore we discontinued direct lending. However, some of our clients are lenders and work with us on leveraging our expertise in SME lending/scoring automation and loan administration for their own operations.
How has COVID impacted your operations?
Radoslav Albrecht: Fortunately, our operations weren't impacted too much by COVID. We immediately went into work from home mode which is certainly easier for a technology company like Bitbond than for some other types of businesses. Decision-making processes with some of our clients have slowed down a bit but it feels like things are getting back to normal when it comes to business activity.
Will you be adding any additional services in 2020? What are your expectations for the rest of the year?
Radoslav Albrecht: The main addition to our services will be the technology to issue digital money for Bankhaus von der Heydt and other banks. We see a lot of demand in the market and are really excited about going live with a digital Euro soon together with our partners.

Overall, I expect even more momentum for the whole tokenization and digital assets space. There is a strong consensus among banks and asset managers that most assets will be tokenized and we're very happy to be at the forefront of this development.

Sponsored Links by DQ Promote