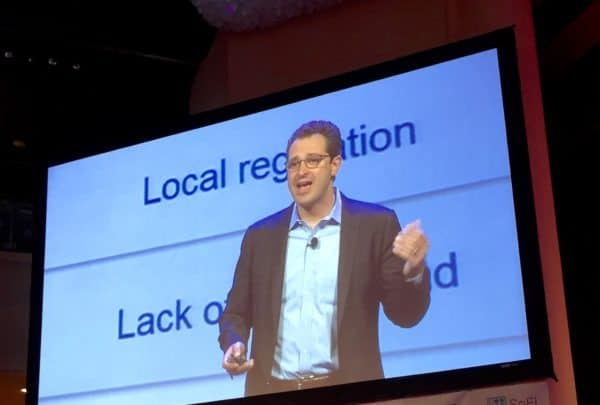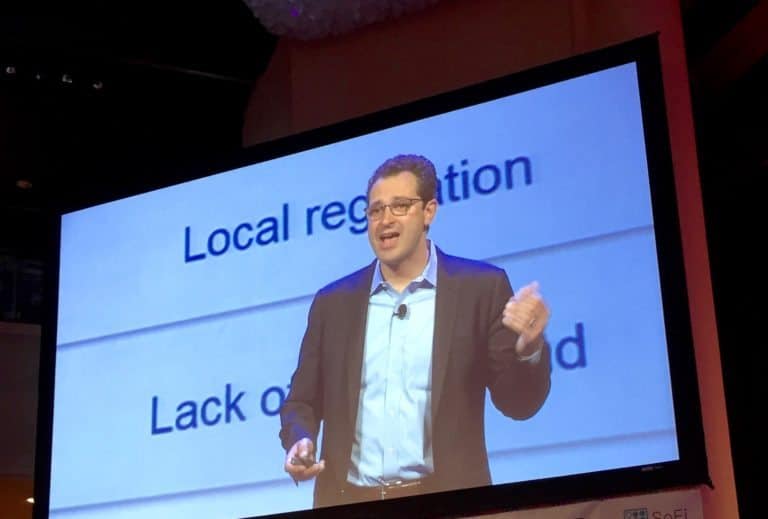 Enova (NYSE:ENVA) has acquired online lender OnDeck (NYSE:ONDK) for $1.38 a share including $0.12 in cash, according to a corporate release.
Shares in OnDeck jumped in after-hours trading moving from around $0.85/share to around $1.22/share. Under the terms of the agreement, OnDeck shareholders will receive $0.12 cents per share in cash and 0.092 shares of Enova common stock for each share of OnDeck held.
Shares in Enova dipped slightly in after-hours trading after a strong close.
The acquisition was said to create a leading online financial services company with greater flexibility to drive growth and profitability. Enova said the purchase would drive meaningful accretive growth.
Under the definitive agreement, Enova will acquire all outstanding shares of OnDeck in a cash and stock transaction valued at approximately $90 million.
Enova is a provider of online financial services to non-prime consumers and small businesses, providing access to credit. Enova has provided more than 6 million customers around the globe with access to more than $20 billion in loans and financing. Enova has been growing its small business lending portfolio but the acquisition of OnDeck drives this segment from 15% of its business to about 60% of its lending operations.
Enova will add the OnDeck brand, products, and services to its existing portfolio to create a combined company. Together, Enova and OnDeck reported $4.7 billion in originations in 2019 and have served approximately 7 million customers.
"This strategic transaction, which brings together two FinTech leaders, is a great opportunity for customers, employees and shareholders of both companies," commented David Fisher, CEO of Enova. "Together, our companies will be stronger because of the complementary strengths and synergies of our businesses. Acquiring a premier online small business lender and its ODX bank platform, and welcoming its innovative and talented team to Enova, will increase our scale and resources, providing us with opportunities to accelerate growth in our increasingly diversified portfolio as we continue to execute on our strategy to create long-term value for all of our stakeholders."
Noah Breslow, OnDeck Chairman and CEO added:
"I am proud of the business we have built and the more than $13 billion of financing we have provided to underserved small businesses since our founding in 2006. Following an extensive review of our strategic options, we believe this is the right path forward for our customers, employees and shareholders. Joining forces with Enova, a highly-respected and well-capitalized leader in online lending, and leveraging our combined scale and strengths, provides the best opportunity for our long-term success."
Fisher will lead the combined company with Breslow becoming the Vice Chairman of the combined entity and serve on the Enova management team.

OnDeck reported Q2 earnings today delivering net income of $2.2 million or $0.04 a share. Gross revenue was reported at $80.5 million.

OnDeck had recommenced loan originations, including new term loans and lines of credit, in June after a COVID driven pause in May.

OnDeck IPOed in 2014 at $10 a share raising about $200 million. At one point in time, OnDeck shares traded above $20/share.

The online lender's 52 week high stands at $4.70/share but the COVID-19 health crisis hit the company hard as it did many online lenders.

Several weeks back, rumblings emerged about a possible fire sale of OnDeck followed by reports of layoffs at the firm as the Fintech moved to manage the rapidly declining economic environment.

A possible bank charter by OnDeck is now in limbo with Enova executives unwilling to comment on it during their earnings call.

The acquisition by Enova appears to have closed a final chapter on the once-hot Fintech.

Sponsored Links by DQ Promote