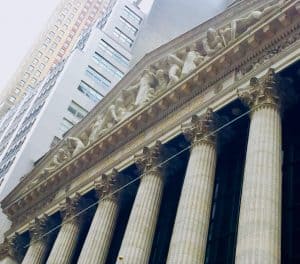 Intercontinental Exchange (NYSE:ICE), the owner of the world's largest stock exchange, the New York Stock Exchange (NYSE), with a market cap of around $23 trillion, has reportedly agreed to purchase Ellie Mae from Thoma Bravo.
The deal values Ellie Mae, a mortgage finance software developer, at about $11 billion.
ICE's latest move has come after it acquired Mortgage Electronic Registrations Systems, Inc. (MERS) back in October 2018. ICE has also purchased Simplifile, the operator of a large network connecting the agents and jurisdictions that underpin residential mortgage records (in June 2019).
These three related acquisitions could help ICE firmly establish itself in the multi-trillion dollar residential mortgage sector.
Launched in 1997 to automate, digitize, and streamline the mortgage industry, Ellie Mae offers key technology products and services to all participants in the mortgage supply chain, which reportedly includes more than 3,000 clients.
Thoma Bravo, a leading private equity company with a 40-year history, including more than $35 billion in investor commitments, had acquired the company in 2019 for $3.7 billion. The latest ICE deal, which involves both cash and stock, also includes debt.
Reuters reported that ICE intends to fund its Ellie Mae purchase mainly with cash, and that 16% of the deal value will be covered through the issuance of ICE common stock. The purchase will be finalized by the end of this year.
Jeffrey Sprecher, CEO at ICE, stated:
"[The acquisition aims to] enhance ICE's growth strategy in mortgage technology, with complementary products and a wide array of customers and stakeholders who will benefit from our core and proven expertise in operating networks and marketplaces."
In February 2020, ICE reported a record financial year (FY) 2019, according to its earning call that discussed its Q4 2019 performance.

In March 2020, NYSE announced that it would migrate to fully electronic trading as it began its "business continuity plan" following the COVID-19 outbreak.

Sponsored Links by DQ Promote