Kadena has embraced the decentralized finance (DeFi) movement with a decentralized exchange (DEX) called Kadenaswap, according to a note from the company. Kadenaswap will utilize Kadena's scalable blockchain that is said to currently top out at 480,000 transactions per second thus addressing a nagging scalability problem where other widely used blockchains fall short.
Kadena was originated at the JPMorgan Blockchain Center for Excellence and was spun off some time ago. Kadena's founders created JPMorgan's first blockchain and boast regulatory experience having worked at the U.S. Securities and Exchange Commission.
DeFi is currently the hot sector of blockchain but Kadena notes that "fundamental problems of Ethereum are breaking platforms and sending developers scrambling." Kadena says that Ethereum is "buckling under the strain with gas prices soaring to $99 per transaction." Non DeFi apps on Ethereum are losing out too due to overcrowding.
Major DeFi projects are looking for alternatives, including "CeFi," or centralized finance that mimics a more traditional transactional approach. Kadenaswap claims to "keep the "De" in DeFi by scaling on the base layer, using decentralized bridge technology in Pact for access to major protocols, no matter what chain they originate on."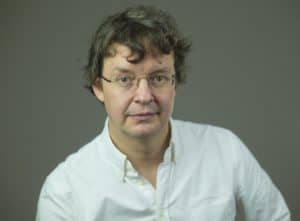 Popejoy, Kadena co-Founder and President, says that Ethereum made DeFi possible but cost and congestion threatens the entire DeFi concept:
"Kadenaswap's support for multiple protocols and the ability to scale across the Kadena public multi-chain network will provide a much-needed, fully decentralized alternative to 'CeFi' on centralized exchanges and off-chain Layer-2 solutions. Combined with community efforts like our developer program launch and free gas campaign, Kadenaswap shows a way forward to mass adoption of DeFi protocols."
Kadenaswap intends to leverage the Pact smart contract language to interoperate with major DeFi protocols and stablecoins such as BTC, CELO, DAI, DOT, LINK, and ETH.
Kadena says it will also launch in stages starting with the creation of native decentralized bridges to Ethereum as well as other networks such as Cosmos and Polkadot.
Additionally, Kadenaswap anticipates creating opportunities for automated market makers (AMMs) to balance liquidity across networks. A governance token named KDAX is under consideration.
The first stage of Kadenaswap expects to go live in Q4 of this year. To encourage developer utilization of Kadena's blockchain the company is offering one-month of free gas during October.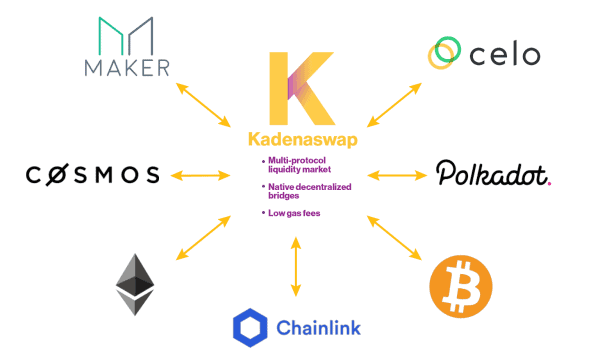 Sponsored Links by DQ Promote