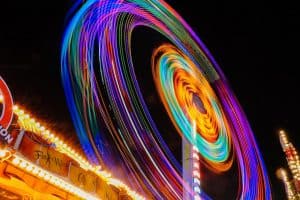 The developers of Aave, an open-source and non-custodial decentralized finance (DeFi) protocol for earning interest on digital asset deposits while also being able to borrow assets, have announced that they're introducing Centrifuge – which aims to bring real-world asset markets to the Aave protocol.
Isa Kivlighan, the digital marketing manager at Aave, confirms that Aave governance has now been deployed on the platform's mainnet and Centrifuge's Tinlake V3 release should be launched soon as well.
Kivlighan adds that there "couldn't be a better time" for a proposal to launch a money market on Aave for real-world assets. (Note: the proposal may be accessed here.)
Kivlighan explained that real-world assets should bring more stability to the volatile crypto and decentralized finance markets. They should also help traders with diversifying their risk and are "the avenue to move DeFi beyond its niche status," Kivlighan claims.
She added:
"Despite the rapid evolution of DeFi, the on-chain lending ecosystem is only just beginning to develop. Extending decentralized lines of credit to existing businesses in an efficient way has been an unsolved puzzle in the DeFi ecosystem. Until now: Aave money markets and Centrifuge's Tinlake are the two pieces that finally create the full picture."
Kivlighan further noted that Aave's support for several different markets should make it easier for the protocol and platform's community to begin onboarding real-world assets into Aave. The markets also allow traders to opt into lending against these assets. Aave platforms users are able to offer liquidity to the market by making deposits in the DAI stablecoin and then earn interest from "a balanced collateral portfolio of different RWAs," Kivlighan explained.
She also mentioned:
"The Centrifuge Real World Asset Market will be managed by AAVE token holders through the same governance processes as with the existing markets live today. They set the different risk parameters and onboard these pools as they see fit."
Lucas Vogelsang, CEO of Centrifuge, said that they're excited about Aave and how they've been "driving innovation in DeFi." Vogelsang added that they had been waiting for "the right moment to connect; with the launch of our revolving pools feature, it's the right time to make Centrifuge accessible to Aave users."

Vogelsand explained that a Centrifuge money market on Aave aims to provide a "truly composable" DeFi product. He also mentioned that SMEs that may have been underserved in traditional finance will now have "a competitive lending alternative, and investors benefit from diversification and yield."

Sponsored Links by DQ Promote