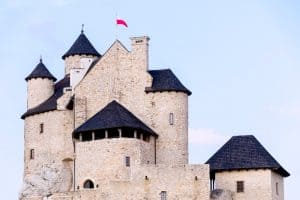 Polish-British Fintech Symmetrical.ai, which helps employees maintain financial well-being, has been issued a small payment institution license. The company said that the new permit should allow it to make Symmetrical-backed salaries "even faster, more flexible, and empowering."
Currently, there are 69 different small payment institutions that are registered with the Polish Financial Supervision Authority. Symmetrical Financials is now among only two new entities that have recently been granted a permit to operate as a small payment institution in Poland. (As reported by local news outlet cashless, the other company is Fitpayments).
In Poland, a small payment institution is a new type of company that was recently introduced as a way to conduct business, as part of the nation's Payment Services Act. As explained by local sources, it's a lot easier to register these types of Fintech businesses than trying to apply for a license to serve as a national payment institution. This is why many Fintech firms decide to acquire a more simple payment services license.
But there are certain limitations or restrictions imposed when operating these types of businesses. For instance, the company's turnover must not exceed EUR 1.5 million per month, and they can only offer products and services in Poland.
As reported in June 2020, Symmetrical.ai offers "salary on-demand" services and various other products to help people manage their finances. The company had secured €5.6 million (appr. $6.3 million) in seed funding in June of this year. The funds are reportedly being used to bring "ethical" finance to employees.
Maintaining financial wellbeing by effectively managing one's finances remains a challenge for many people. People face difficulties because of different reasons, including low levels of financial literacy or the inability to acquire the skills and knowledge needed to generate a substantial income consistently.
Symmetrical.ai aims to address these issues at their "core," by offering "ethical" financial services through a partnership with employers. The Fintech firm's service aims to make it easier for workers to effectively manage their financial and health outcomes.
Daniel Wartołowski, COO and Co-Founder at Symmetrical.ai, had stated (earlier this year):
 "We are excited to find partners who will accompany us on this journey to build new, employer-based trust layers for financial markets and have raised €5.6m from them."
Sponsored Links by DQ Promote