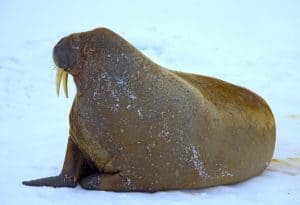 Bengaluru based Fintech startup Walrus is launching a personalized debit card for teenagers. The company says it wants to help teens become financially "smart" from a young age so that they are able to effectively manage their finances as they get older and have more responsibilities.
Walrus' management noted that they will be introducing their signature prepaid debit cards for teenagers in India. The new card lets users customize their signatures which are then printed onto the payment cards. Walrus claims that it's India's first neo-banking platform to offer these types of features in a debit card.
As reported by local news outlet Indian Web 2, the cards have been issued with the help of RBL Bank. They're basically prepaid cards that are powered by Mastercard. They may be used at various retail stores in the country and can also be used for making online payments at e-commerce stores.
There's an option for card users to keep track of their transactions and to also temporarily lock their debit cards directly from the Walrus app (like when they're not using the card or blocking it if it gets stolen or misplaced). The Signature card also comes with features such as Swipe-to-Pay so that transactions can be completed faster and more securely.
Bhagaban Behera, Co-Founder and CEO at Walrus, stated:
"We believe that every teenager is unique and has unique aspirations, and therefore it's important to give them a card which they can personalize to their identity. Walrus Signature Card is an effort from Walrus to make Gen-Z smart with money in a cool way."
Murali Nair, President, Banking at Zeta, claims that the banking and Fintech sector has been a "major" focus area for his company. He also mentioned that the company was looking forward to powering Walrus' innovative cards for teenagers with new features like Super PIN, Card Controls and Swipe-to-Pay.
Nair remarked:
"As a company, Zeta is constantly innovating and introducing new products to simplify and secure digital payments across platforms. This association with Walrus is a great opportunity for Zeta to help create a versatile platform to enable neobanking more accessible for Gen-Z customers."
As reported earlier this month, India's FamPay, a neobank for teenagers, had revealed that most tech-savvy young people are still making cash payments.

Sponsored Links by DQ Promote