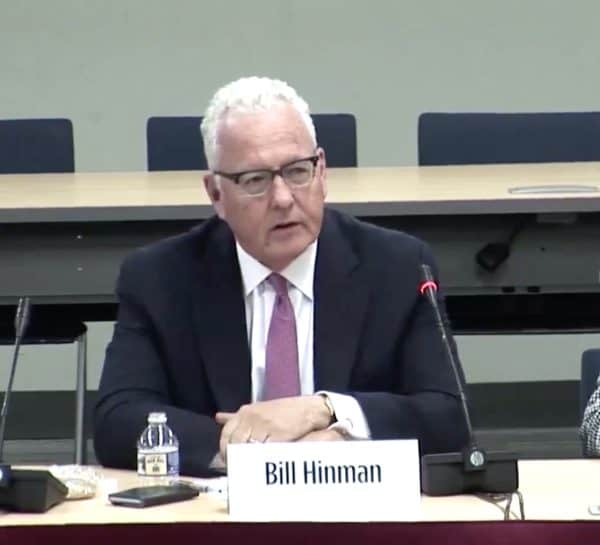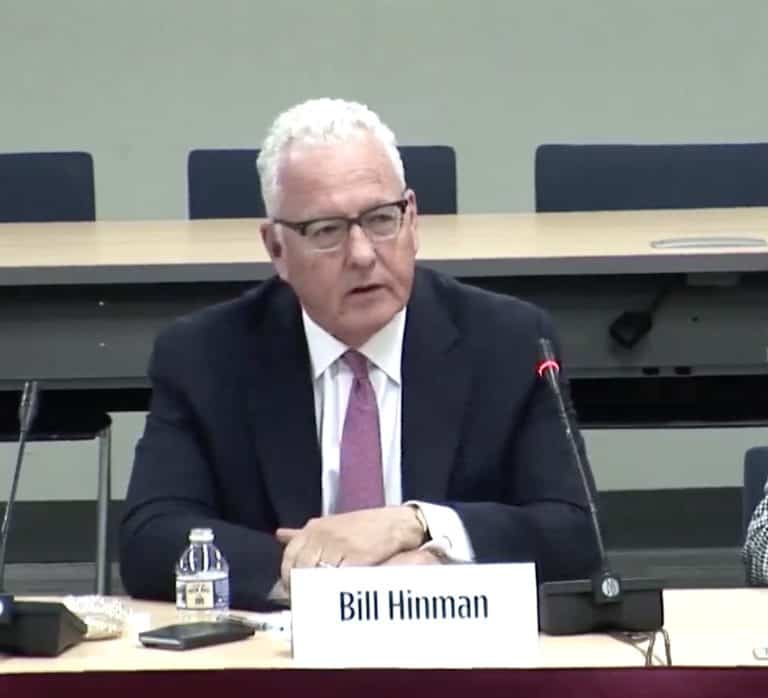 William (Bill) Hinman, Director of the Security and Exchange Commission's Division of Corporation Finance, plans to leave the SEC later this year, according to a notice posted by the agency.
Hinman joined the SEC in 2017 and was soon engulfed in the initial coin offering (ICO) craze that challenged the resources of the Commission. The emergence of digital assets, including digital securities, initiated a period of intense scrutiny and regulatory review – inevitably leading to the popularization of the term Howey – the legal precedent used to determine when an asset is a regulated security.
Hinman led efforts regarding the fast-emerging digital asset sector, including a framework that market participants could use to evaluate whether digital assets are offered and sold as securities. Hinman famously announced the Ether was not a security, stating in mid-2018:
"… putting aside the fundraising that accompanied the creation of Ether, based on my understanding of the present state of Ether, the Ethereum network and its decentralized structure, current offers and sales of Ether are not securities transactions. And, as with Bitcoin, applying the disclosure regime of the federal securities laws to current transactions in Ether would seem to add little value."
The prognostication gave rise to the concept of an asset that may start its existence as one thing, perhaps a security, and then morph into another type of asset.
Additionally, Hinman led efforts to simplify and modernize the regulatory environment for issuers.
Hinman led the SEC's work to extend to all companies the JOBS Act's "test-the-waters" accommodation previously available only to emerging growth companies.
Hinman also directed the SEC's work to revise conditions to investor participation in private offerings, moving away from income or wealth as the singular qualification for participation and recognizing that professional knowledge and experience are better measures of financial acumen.
Hinman said the following on the announcement of his pending departure:
"It has been an honor to work at the agency under Chairman Clayton's leadership. And it has been an incredible privilege to work alongside the dedicated and talented staff of the Division of Corporation Finance whose professionalism, expertise and commitment to public service has been always evident and even more apparent in the extraordinary way the Division responded to the challenge of working remotely for the past eight months. Leading Corp Fin has been the highlight of my career."
SEC Chairman Jay Clayton posted a separate public statement on Hinman's exit:
"Beyond the many regulatory accomplishments during his tenure, Bill provided sage advice to me and countless other colleagues on an array of issues, many of which were novel, complex or both. These matters range from the emergence of cryptoassets, the disclosure of cybersecurity risks and incidents, and how best to address the effects of the COVID-19 pandemic on our markets. Bill's prompt advice to issuers in the early days of the pandemic on matters that may be appropriate for disclosure – including impacts on liquidity and capital resources, and the health and safety of employees and customers – guided market participants to better inform investors, which had many positive knock-on effects on our markets. Most significantly, Bill has led his team by example."
Following Hinman's departure, Shelley Parratt, current Deputy Director of Corp Fin, will serve as Acting Director of the Division of Corporation Finance.

Sponsored Links by DQ Promote