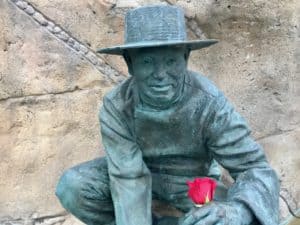 California based banking platform Green Dot is reportedly investing in and teaming up with startup Gig Wage in order to bring key financial tools to gig workers.
Green Dot recently led a $7.5 million Series A investment round for Gig Wage. Continental Investors, Techstars, and Rise of the Rest also took part in the round.
Gig Wage's management noted that they'll be using Green Dot's Banking as a Service (BaaS) platform to develop and launch customized banking and money movement solutions.
Gig Wage, which currently offers an instant payments solution, intrends to provide a debit card that has no monthly service fees. The company also plans to offer free online bill pay services, free cash withdrawals at over 19,000 ATMs, and also free cash pick-up services at more than 7,000 outlets.
Craig Lewis, CEO at Gig Wage, stated:
"Our partnership with Green Dot will not only help us on our mission to increase the GDP of the gig economy, but also help us provide a financial social safety net for gig workers everywhere."
Gig economy workers can be independent contractors, online platform workers, contract company workers, on-call workers and temp workers. Gig workers usually enter into business agreements with on-demand service providers so that they can provide services to the company's clients.
Oxygen, a digital banking platform focused on serving freelancers, gig economy workers, and SMEs, had introduced (in May 2020) a virtual banking solution that has been built to offer flexible financial services to millions of US professionals who have multiple income streams, contract work, or freelance working arrangements.
Oxygen's mobile app, which is available throughout the US for iOS and Android operating systems, aims to offer a fast, seamless, 100% mobile-based user experience. The Oxygen app may be downloaded via the App Store and Google Play.
Hussein Ahmed, founder and CEO at Oxygen, stated (earlier this year):
"The US gig economy is booming, and in the current environment we will only see that increase. Unfortunately, some traditional institutions aren't adapting. That's leaving the newest generation of workers and those who are self-employed short on options."
As explained in a release shared with CI:
"[Oxygen] uses digital technology and a network of … partners to provide banking solutions to people who [might be working as] freelance consultants. Estimates suggest that freelance and self-employed workers will represent more than half of the US workforce by 2027."
Earlier this year, PaySend, a popular UK-established cross-border funds transfer service, had teamed up with Pakistan's JS Bank, in order to introduce the "Freelance Wallet" for freelance or gig economy workers in the $300+ billion economy. Pakistan reportedly has the world's fourth fastest-growing freelance worker community.

Sponsored