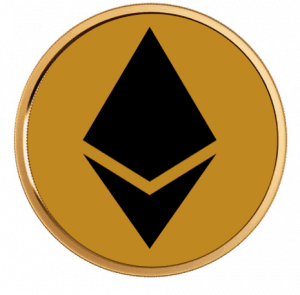 US-based digital asset exchange Kraken has announced that it will allow clients to stake their Ethereum (ETH) on its crypto trading platform. After staking their funds, users will be able to earn rewards of "approximately 5% to 17%," Kraken confirmed.
The network reward is "variable and 17% is currently the highest possible yearly yield," the exchange noted. Kraken began offering ETH staking on Friday (December 4, 2020) at around 13:30 UTC.
The Kraken team notes that staking is "enabled on the Ethereum network as part of the first phase of a major upgrade called Ethereum 2.0 that is expected to greatly improve the speed, scalability, security and efficiency of the network."
While sharing the benefits of staking Ether (ETH) with Kraken, the exchange noted that users would receive "variable staking rewards of approximately 5% to 17% yearly, based on the network rate." Traders or investors staking funds will get rewards "every week," the exchange claims.
It also mentioned that there's an option to stake small or large amounts – with Kraken, users can  stake "less than the 32 ETH minimum required on the network." This is an opportunity for people to "help support the upgrade to Ethereum 2.0," Kraken noted. It added that traders will soon be able to stake ETH for "unstaked" ETH (market won't be available for customers based in the US or Canada).
The Kraken team confirmed:
"Clients should be aware that staked ETH cannot be unstaked, and along with staking rewards, cannot be transferred for an unknown period of time. This means that clients should only stake ETH that they plan to hold long-term. This limitation is not specific to Kraken – it is a limitation on the Ethereum network itself."
As noted by Kraken, when the Ethereum 2.0 update is successfully completed, it's expected that the distributed ledger technology (DLT) network will have the capacity to handle thousands of transactions per second, which would be a dramatic improvement as it can currently process fewer than 20 transfers per second.
(Note: more details regarding this announcement are available here.)
Digital asset exchange OKEx has also introduced an Ethereum 2.0 staking program.
As stated in an update shared with CI:
"Following the successful launch of the first phase of ETH 2.0, OKEx is … announcing its Ethereum 2.0 staking service. Kicking off before Dec. 17, 2020, users will be able to stake ETH with just one click to earn a competitive and sustainable daily yield while OKEx covers all  Ethereum 2.0 validator operating expenses and assumes the risk of any validator penalties."
OKEx users who are interestested in participating will be able to earn an annual rate of return of anywhere between 6% to 20% with "additional USDT rewards available."

(Note: to learn more about this offer, check here.)

Sponsored Links by DQ Promote