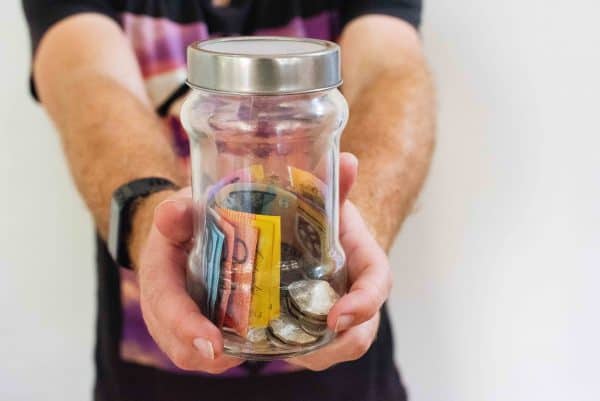 Paul Bassat, co-founder and Partner at Square Peg Capital Pty., an established Australian VC firm, recently talked about the company's local and international investments amid the COVID-19 pandemic.
Bassat revealed that major Australian pension funds believe that the country's first recession in around 30 years will lead to its next technology-focused Unicorns (or firms valued at $1 billion or more). This may lead to even more investments being directed towards new projects, according to analysts.
Bassat, whose comments came during an interview on "Bloomberg Daybreak: Australia," noted that we should see increased adoption of Cloud-powered solutions and software-as-a-service (SaaS) business models in a post-COVID environment.
Founded in 2012, Square Peg Capital invests in Australia, Israel, and Southeast Asia. The company mainly focuses on Series A and Series B investment rounds. AustralianSuper Pty. and Host-Plus Pty. are some of the prominent investors that are backing Square Peg's $450 million fund.
Bassat stated that back in 2012 there were many new investment firms that began focusing on technology platforms and businesses.
He added:
"[Square Peg Capital] has focused a lot in the last three years on software as a service, on Fintech, health…the whole migration and the Cloud…more and more we're seeing globally relevant technology businesses emerge and that's incredibly exciting…."
While commenting on the valuations of companies, Bassat stated:
"Companies like DoorDash and AirBnb are going public … [now] and seeing a massive spike in valuation …valuations are on a high which is something we should all be aware of… 2021 will probably be more of the same, 2020 has been an important year for us…[we plan to] double down on our investment team in Southeast Asia and Israel and here in Australia…we've now returned over $400 million USD to our investors…most of that from our first fund which was a $100 million USD fund…."
He continued:
"What I think 2021 is about is identifying entrepreneurs we think are going to build amazing businesses over the next 10 years. We think the 2021, 2022, 2023 period … is going to be the most exciting period for innovation since 1994-1999 which was just an extraordinary period for innovation."
As reported in June 2020, financial services firm Zeller had acquired $6.3 million in capital through a seed funding round led by Australian VC Square Peg Capital.

Zeller's management had noted that they're planning to use the funds raised to offer services that plug the existing gaps or shortcomings of the business banking sector. The Fintech firm had also mentioned that it would be developing various payments and financing products, which will be launched in 2021.

Sponsored Links by DQ Promote