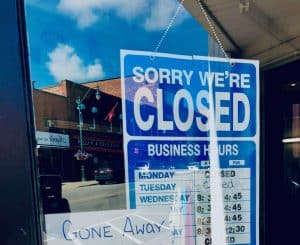 Australian neobank Xinja had been working on finalizing a $433 million investment deal from Dubai's World Investment Group. However, the digital challenger will now be closing customer accounts and returning its banking license.
Xinja's management noted that they will be refunding customer savings. The Fintech firm will give clients a 7 days notice before closing high-interest Stash accounts. Xinja had stopped offering these types of accounts back in March 2020.
Xinja also announced that accounts won't be earning any interest, effective immediately. The company also plans to suspend cards and payment facilities beginning January 15, 2020.
Xinja's management stated that the COVID-19 pandemic has negatively affected its operations. It's been quite challenging for the bank to secure capital during these unprecedented times, the company claims. That's why Xinja's management decided to exit the banking sector and confirmed that they'll now focus on their US-based share trading platform (but only if  "circumstances allow").
As first reported by the Sydney Morning Herald, Xinja CEO Eric Wilson stated:
"Obviously, this has been an incredibly tough call as all of us here wanted to be able to offer you a new, amazing way to bank. We'd like to reassure you that your funds are completely safe, and you'll be able to easily access your funds and have ample time to transfer them to another account."
Wilson reportedly told clients that the Australian Prudential Regulation Authority has been "closely monitoring" the return of customer funds in order "to ensure everything goes smoothly and safely."
Xinja's management also confirmed that they're covered by the Australian government guarantee (Financial Claims Scheme). They clarified that there's "absolutely no need to worry." All customers need to do is "hop onto [their] app and transfer [their] funds out to another bank," the Xinja team noted.
The digital bank was mainly intended for Millennials or young investors. Xinja had planned to offer high-interest deposit accounts and it had also announced that it would provide glow-in-the-dark bank cards. However, the bank wasn't able to introduce any loan products to make up for its excessive cash burn.
Xinja had secured funding via several equity rounds this year as well as crowdfunding in 2019. The funds had been raised to ensure that the bank didn't have to lay off staff members while also safeguarding the Fintech firm's balance sheet. Xinja's auditors had noted in November 2020 that the bank was "highly dependent on raising additional capital" in order to fund its ongoing development and maintain capital reserves above suggested requirements.
Wilson added:
"I'd also like to say a huge thank you for opening a Xinja Bank Account in the first place, and I'm gutted not to be able to continue this service for you, but I hope you might consider using us if we launch new services next year."
Sponsored Links by DQ Promote