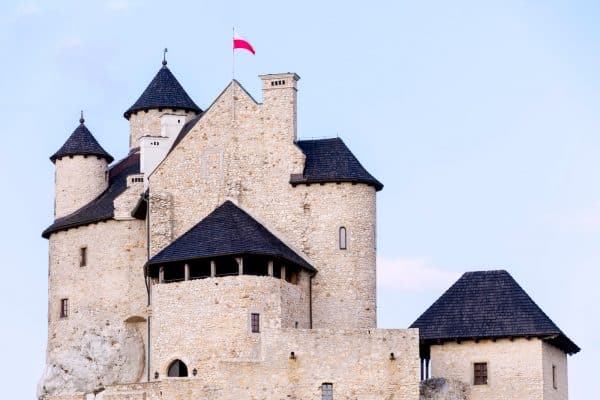 Austria-based digital asset exchange Bitpanda has announced that it will be allocating €10 million in capital toward the development of a technology and innovation hub based in Poland, which will employ 300 additional staff members.
Based in Krakow, the new hub is expected to effectively double Bitpanda's workforce, which presently stands at around 280 employees working from the firm's offices in Vienna. The new unit will be managed by Bitpanda CTO Christian Trummer and will focus on adding support for stocks and (exchange-traded-funds) ETFs.
Company CEO Eric Demuth stated:
"I'm confident that we will be able to attract the most skilled professionals from the whole region, running from Backend Developers, Software, Machine Learning and QA Engineers to Product Owners and Scrum Masters."
This latest announcement has come after a recent $52 million investment round into Bitpanda's operations, which was notably led by Peter Thiel's Valar Ventures.
Bitpanda claims around 1.5 million customers who use the company's desktop site and mobile app in order to gain access to over 50 investment assets – which includes crypto-assets and precious metals. This year, Bitpanda expanded operations into France, Spain, Turkey and will now enter the markets in Poland.
Launched in 2014, the Bitpanda team states:
"We are firm believers in the innovative power of cryptocurrencies, digitized assets and blockchain technology. Our mission is to tear down the barriers to personal finance and bring traditional financial products into the 21st century."
In an interview (earlier this year) with Bloomberg, Bitpanda Co-Founder and CEO Eric Demuth, had stated that the Robinhood movement in the United States "helps a lot, but we want to be more customer-friendly."

Bitpanda's management had confirmed (following its latest investment round) that they would be hiring additional staff members. The company has also noted that it would be expanding its business operations across Europe – which includes offering access to stock markets.

In April 2020, Bitpanda had announced its expansion plans as part of its first institutional investment, led by early-stage venture capital fund Speedinvest. The company had reported that the additional funding (amount not undisclosed) would allow Bitpanda to increase the number of available digital and tokenized assets. This will make it "as easy as possible" for its users to own "their future." This news had come after Bitpanda had revealed that its trading volume surpassed €200 million (in April of this year).

Sponsored Links by DQ Promote