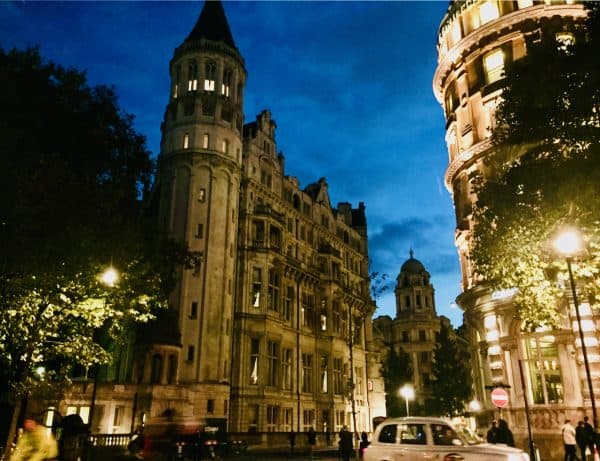 UK-based Blend Network, a peer to peer (P2P) property lending platform, has revealed that they're expanding their team of professionals. 
Blend Network's management confirmed that they're pleased to announce that Chloe Stidston-Lewis has now joined their lending team as a lending associate. Chloe has reportedly joined them from Propfin, where she worked as a portfolio analyst. Before serving in her role at Propfin, Chloe worked as an underwriter at Avamore.
Chloe notably joins Blend Network after a period of steady growth during the past 12 months, as the platform increased the number of loans listed by 104% last year, when compared to 2019.
Yann Murciano, CEO at Blend Network, stated:
"We are delighted to welcome Chloe to our growing lending team. Chloe brings a breadth and depth of experience and knowledge across property loan servicing and underwriting, which will significantly help us originate new business. Her appointment will help accelerate our acquisition of new borrowers as well as enhance our capabilities to service both existing and new borrowers on the platform."
Chloe Stidston-Lewis, Lending Associate at Blend Network, noted that she's looking forward to working with the Blend Network team at "such an exciting time." The company has managed to gain recognition as "one of the most innovative and dynamic businesses in the alternative property lending sector," Chloe added.
She also mentioned:
"[Blend Network's] business model and strategy offer property developers overlooked by mainstream lenders an opportunity to secure funding while providing lenders with robust returns, secured on bricks and mortar. I believe the company has a great future and I look forward to playing a strong role in its expansion and success."
As reported last month, Blend Network confirmed a strong Q4 2020, and explained how the COVID vaccine announcement may have led to a stock market rally to end the year.
As covered earlier this month, Blend Network had noted that a platform lender (investor) "Maria" had spent most of her career working in management roles and the past 15 years focused on the financial services sector, mostly in mortgages. 
During the summer months of 2019, Maria had decided to become self-employed and has since been working as a consultant and non-executive advisor to various banking institutions and building societies.
She had also noted that she's fairly new to this "whole investment thing." Maria explained that she grew up in Glasgow and Newcastle and her family didn't really discuss money issues. She also mentioned that after 15 years working in the banking sector, she only recently began to think more about money management.
She's been maintaining long-term savings accounts for her children, and a fixed-term investment in bonds. She's also got her own account which she opened around 15 years ago. Then, she began investing in peer-to-peer (P2P) property lending with Blend Network, which was the first time where she had to "go and do the investment myself," Maria noted.
Maria told the Blend Network team:
"I heard about P2P property lending in the financial trade press and met people at various events who were investing, and I actually saw you (Roxana) speak at the Women In Finance summit and we ended up chatting afterwards. You were talking about the fact that women tend to save but not invest…"
She continued:
"My experience of opening the account for the other products that I have, stocks and shares ISA, was that it was actually very difficult to navigate, it was very difficult to know what to set up, some of the language and the terminology was really technical and almost written as if you were a very experienced investor." 
She also revealed that what got her into P2P property lending and interested in Blend Network was "the fact that you were investing in affordable housing."

Notably, the management at Blend Network will be hosting a panel discussion / Webinar on "How to Build an Investment Portfolio with P2P Property Lending" on February 10, 2021.

Sponsored Links by DQ Promote