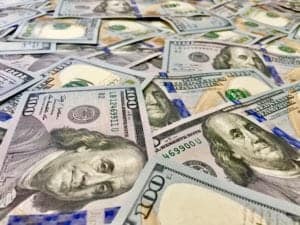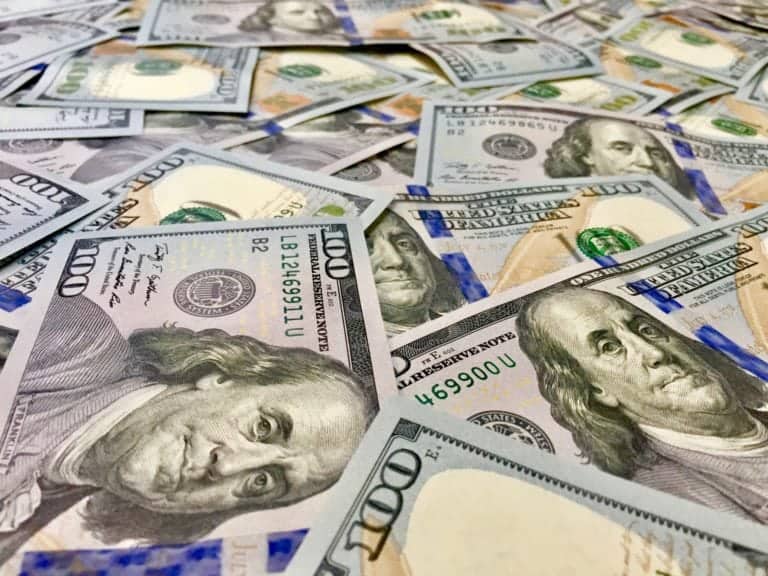 Fundrise, a real estate investment platform using Reg A+ to provide access to "eREITs and eFunds," notes that it's hard to imagine a single person or industry who may have been left untouched by the unprecedented events of 2020 (following the COVD-19 outbreak).
Fundrise is "no different," the company acknowledged. While it has always been one of their "deepest-held" convictions that they need to make preparations for the unpredictable as though it were "inevitable," the events of the past year were "beyond anything we could have imagined," Fundrise admitted.
Because of these events, 2020 proved to be the "truest test to date" of the Fundrise platform, the "durability" of the business model they've developed, and the overall quality of our preparation, the company noted.
They also mentioned that at the end of the day, net return (over the long term) is "arguably the most appropriate way to measure our performance for investors, and given that last year saw the worst real estate downturn in over a decade, we are once again encouraged by the resilience of the portfolio."
The company confirmed that the net Fundrise platform return was around +7.42% for the year, in comparison with about +20.95% for the stock market (as measured by the Vanguard Total Stock Market ETF) and -4.72% for publicly-traded REITs (as measured by the Vanguard Real Estate ETF).
The Fundrise team added that although they view these results as "further validation" of their direct-to-investor, "technology-enabled," long-term approach, a single number "feels lacking in its ability to paint a full picture of all that transpired." They also noted that as they take this time to reflect and evaluate their work, they're hoping that by providing transparency into their decisions and actions, their investors stay well-informed and "clear-eyed" regarding what to expect from Fundrise moving forward.
The Fundrise 2019 year-end letter to investors (Jan 16, 2020) had noted that "some may call this approach too conservative, but our belief is that the investors who have achieved consistent success spanning multiple decades tend to spend more time protecting against the downside than they do regretting the upside they may have missed."
Fundrise confirmed that they began the year in "awe" of a stock market that "seemed further and further disconnected from reality and concerned about what we felt was a general bubble forming across many different asset classes." That's why they've focused their attention on reminding investors of "what they could expect in the event of a sudden market downturn, as well as building out investment strategies" that they think are sustainable through "substantial near-term headwinds as a result of having strong long-term fundamentals."
The Fundrise market report, published on February 12, 2021, noted:
"Similar to the stock market, the real estate industry was experiencing a K-shaped recovery where some asset classes, such as suburban apartments and industrial logistics facilities, were actually seeing increased demand due to the impact of the virus, as well as improved financing due to lower overall interest rates. Meanwhile, urban apartments, retail centers, office buildings, and hotels were all struggling to survive dramatic decreases in demand."
The report continued:
"Unlike the stock market, distressed real estate assets were not 'repricing' — in other words they were not available for purchase at 30% less than their previous price. In fact, given that such assets would likely be priced lower by the market, most were not being offered for sale at all. Instead, as is logical, they were being held onto by their owners in a state of limbo as lenders and banks offered temporary forbearance."
The report added that when faced with "fewer overall opportunities," and in many instances assets that "arguably had yet to price in the impact of the pandemic on their operations, we chose to remain patient." Fundrise also mentioned that they "generally held onto cash instead of deploying into overpriced assets," and when they did actually engage in transactions, they mainly focused their acquisition efforts on those "same strategies" that they felt were well-positioned to "succeed over the long-term, regardless of near-term pricing inefficiency."
While the 7.42% return recorded last year represents the weighted average performance of around 150,000 unique Fundrise investor accounts (as one figure), it "fails to capture the nuance of both what drove those returns, and how those returns were distributed across our increasingly large and diverse investor base," the company explained.
They clarified:
"Our managed funds, which together make up the Fundrise portfolio, ended the year with approximately $265 million of cash on hand, which represents approximately 20% of the roughly $1.3 billion of collective equity. And while much of that is to be invested over the coming months (we ended the year with more than $350 million of deals under contract and expected to close during the first half of 2021), holding that amount of cash does serve to lower returns in the short run."
The Fundrise report added:
"Although not representative or indicative of any actual or potential net performance for our investors, if one were to calculate the same income and appreciation earned from our real estate investments last year against a denominator which approximates historical cash levels, it would yield a hypothetical return much closer to our historical average platform performance."
Fundrise notes that much of this success may be due to them consistently maintaining a "disciplined value" investment approach, led by their "most active strategy" of investing in affordably priced apartment communities in "growing cities throughout the Sunbelt."
The Fundrise team concluded:
"In this coming decade, we believe that the application of technology will be transformative to real estate, one of the last old-line sectors still largely undisrupted. As a company built on the synthesis of real estate and technology, we believe we are uniquely positioned to help bring about that change, transforming operating costs, leveraging data more effectively, and challenging status quo practices — all for the benefit of our investors."
Sponsored Links by DQ Promote