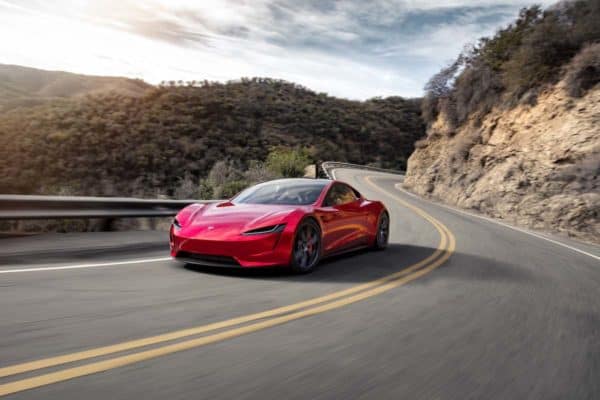 Elon Musk's Tesla Inc (NASDAQ:TSLA) has already made a billion dollars in profits from its fairly recent $1.5 billion Bitcoin (BTC) purchase. Notably, these dramatic gains could be substantially more than what Tesla may have made off of its car sales during 2020, according to an industry analyst.
Although the Bitcoin investment is somewhat of a "sideshow" for Tesla, it's obviously been a really good initial investment and a trend that's expected to certainly have a ripple effect for other public firms during the next 12 to 18 months, a business analyst confirmed.
As expected, many industry leaders have now commented on Tesla's billion-dollar investment in Bitcoin and the company's plans to accept the cryptocurrency as payment. While some financial analysts keep comparing the BTC market to the Tulip Mania of the 1600s, there's no denying that the Bitcoin craze has really picked up in recent months. BlackRock, the world's largest asset manager, has revealed that it's planning to "dabble" in Bitcoin as well.
Early estimates from tech analyst Dan Ives on the investment by Tesla, led by CEO Elon Musk, have revealed that the electronic carmaker has made a digital paper profit or return of at least $1 billion, as the crypto-assets price continues to set new all-time highs.
Wedbush's analyst Dan Ives has noted:
"Based on our calculations, we estimate that Tesla so far has made roughly $1 billion of profit over the last month…To put this in perspective, Tesla is on a trajectory to make more from its Bitcoin investments than profits from selling its [electric vehicle] cars in all of 2020."
Recently, Tesla Inc. became the latest and most established major corporation to make a sizable investment in Bitcoin, which appears to have really boosted the digital asset's acceptability among mainstream consumers and institutions. The Palo Alto, California-headquartered tech firm had submitted a public filing to the US Securities and Exchange Commission in which it confirmed that the firm had acquired $1.5 billion of BTC and that it would take it as payment in the future.

This notable move by Tesla to gain exposure to Bitcoin has generally been well received by industry participants and may have also further legitimized the use of the nascent asset in carrying out digital transactions or being used as a long-term store of value.

On Friday (February 19, 2021), the BTC price surged to a record high of about $54,000 and the digital asset has now surpassed $1 trillion in total market cap, which further validates its ability to remain a fast-growing part of the booming digital financial services sector.

Bitcoin (BTC) is trading at well over $55,000 at the time of writing after surging above the $57,000 mark earlier this weekend.

Sponsored Links by DQ Promote