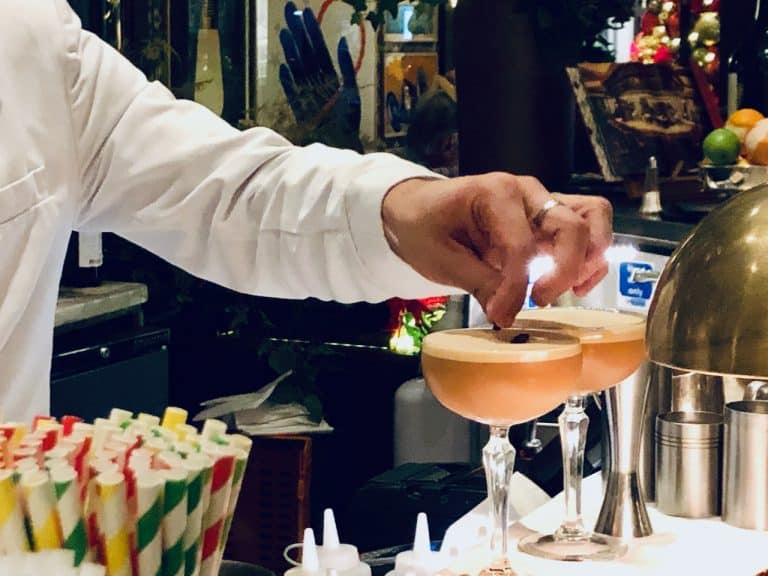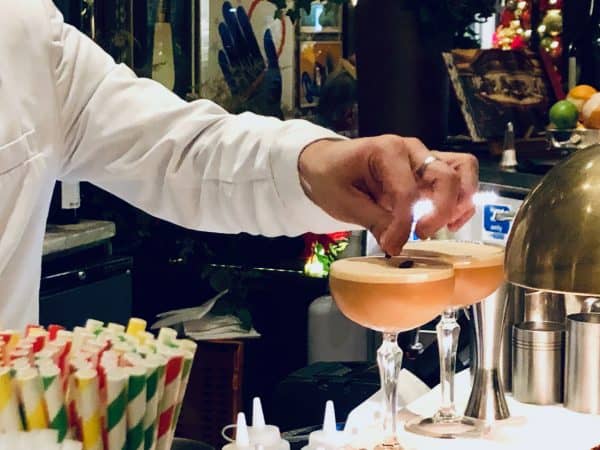 A restaurant owner based in New York City has been trying to sell his two bars for Bitcoin (BTC), the flagship cryptocurrency.
Patrick Hughes had put his side-by-side bars in Manhattan's Hell's Kitchen neighborhood, Scruffy Duffy's and Hellcat Annie's, up for sale last month.
Hughes is asking for 25 Bitcoins, valued at around $1.4 million at the time of writing. Hughes confirmed that he's also willing to take 800 Ethereum (ETH), the world's second-largest crypto, which would value the bars at approximately $1.6 million.
In statements shared with Yahoo Finance, Hughes noted:
"I guess my point was that it was something new to attract a different type of buyer, get a little publicity, try to legitimize the currency a little bit." 
Hughes also mentioned that he's ready to take US dollars or fiat currency for the bars, but prefers to receive payment in Bitcoin.
The Bitcoin price has surged dramatically during the past few months. The leading crypto is up 60% during this month of February, reaching another all-time high well over $57,000 — giving the digital asset a market value of over $1 trillion for the first time ever.
Citigroup analysts believe the BTC price could surge as high as $318,000 by the end of this year. Notably, the BTC price had surged to nearly $42,000 last month, but then began correcting and had briefly dropped below $30,000 (the price it reached in early January 2021).
However, Bitcoin again began to surge dramatically after billionaire Elon Musk's Tesla Inc recently revealed that the tech firm has acquired $1.5 billion worth of Bitcoin and plans to take it as payment soon.
While commenting on these developments, Morgan Stanley has stated that its investment fund is planning to secure a large amount of Bitcoins.
Morgan Stanley has noted in an extensive report published earlier this month:
"So even if Bitcoin's price pops, as it has before, the rush of 2020 can't be dismissed as an irrational mania. Cryptocurrencies are still young, they still face growing pains. But they also promise speed, transparency, and low fees that traditional payment channels cannot match. They satisfy a growing demand for a digital alternative to gold, an asset likely to protect investors from massive money printing and the threat of inflation. To younger investors, 'crypto' already evokes digital, stable and good, not shadowy and sinister. The rest would be well advised to recognize that the currency world is changing, or risk being left behind."
Hughes added:
"I might have to cut the price a little bit. So maybe instead of 25 bitcoins, perhaps 10 bitcoins? I don't know, we'll see."
Hughes revealed that he has not received any Bitcoin offers for now, however, he claims that it has gotten him a lot of publicity, which he thinks may be one of the reasons why the BTC price keeps going up.
While it's hard to imagine that a single bar owner could have such an impact on the trillion dollar crypto market, Hughes noted that "perhaps I helped drive the price of this Bitcoin." He pointed out that when he first put this idea out there last month, the BTC price was somewhere around $30,000.
Hughes also confirmed that he's a digital currency investor. He claims that he purchased Bitcoin early on, but then sold all his BTC holdings when the crypto reached $51,000 this month. After that, he claims to have bought Ethereum earlier this month.
He remarked:
"It's all going to be cryptocurrency eventually and I don't want to be holding U.S. dollars in a few years when inflation rears its ugly head again. Because it's coming."
Before the COVID-19 outbreak, Hughes' bars had around 50 workers, but this number is down to about seven people. Although Scruffy Duffy's has been closed since March 2020 (when awareness about the pandemic became more widespread), Hellcat Annie's reopened in November 2020 by offering outdoor dining options, Hughes confirmed.
He also mentioned that they're "almost back to pre-pandemic levels with the outdoor" and that "now with the 25% capacity indoor, [he'll] be able to keep that place afloat."
Hughes noted that after around 3 decades in the restaurant business, he's now "exhausted" and feels like it's time to move onto other things.
If Hughes is able to actually sell his bars for Bitcoin, then he could potentially make history as the first known cryptocurrency restaurant sale in the United States.
He added:
"I'd like to leave this business at the top of my game and to make a big splash, make a little history, and just go out on top. So I'd like to sell it for Bitcoin. I think it would be awesome."
Sponsored Links by DQ Promote