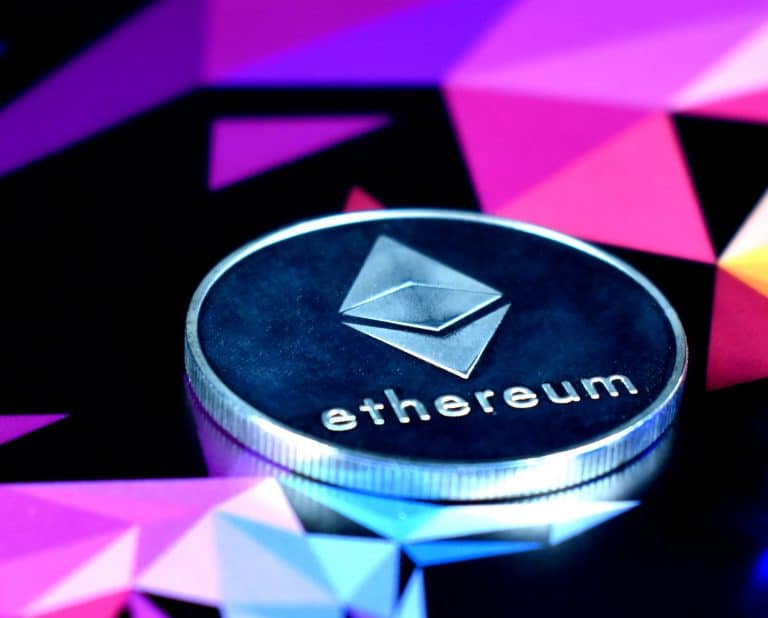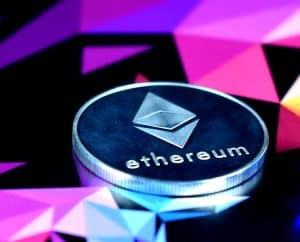 Crypto exchange OKCoin confirms in a new report that Ethereum (ETH) scaling has recently seen a boost, while the total value locked in decentralized finance (DeFi) has plummeted.
DeFi pulse data shows that there's currently just under $35 billion worth of value locked in DeFi smart contract platforms, after surging well over the $40 billion mark earlier this year.
As noted in OKCoin's DeFi update — this past week, DeFi protocol-based digital assets took a major hit, meanwhile, an Ethereum scaling solution received a notable investment from VC firm Andreessen Horowitz or a16z.
As confirmed by OKCoin, the crypto market started to correct during this last week after a "rapid run-up" over the past several months. As the exchange reported, the Bitcoin price has dropped well below the $50,000 mark (trading at below $45,000 at the time of writing but fluctuating wildly). These price movements have forced a "strong move lower in the price of Ether and the rest of the altcoin market," OKCoin wrote in its extensive market report.
Even though the cryptocurrency market-wide correction has impacted the ecosystem significantly, the DeFi space has seen "positive fundamental" events this last week. For instance, scaling took "a large step" forward, with certain Layer 2 scaling solutions on Ethereum "gaining traction," the report noted.
DeFi protocols have seen record-level monthly revenues, with more than $170 million and non-custodial exchange Uniswap managed to generate 43.6% of that total revenue, the report revealed.
Well-known or widely-used DeFi tokens underperformed Bitcoin (BTC), the flagship cryptocurrency, this last week. Ethereum-enabled governance tokens for DeFi protocols, like Compound (COMP), had dropped by more than 20%, meanwhile, the Bitcoin price lost as much 14% on the week, the report noted. It also mentioned that the total value locked or TVL in all DeFi protocols (in US dollar value) saw a considerable decline this past week, falling nearly 20%. TVL in DeFi stands at just below $35 billion.
As stated in the report:
"The overall crypto market correction this week triggered a spike in liquidation volume in DeFi lending protocols. According to DeBank, more than $117 million worth of on-chain loans taken through DeFi platforms like Compound and Maker, were liquidated on Feb 22. This marks the largest day of DeFi liquidations for the cryptocurrency market ever."
Although DeFi is a concept "predicated on over-collateralization," traders or investors get liquidated when the value of the collateral they have provided drops under a certain set ratio, which results in a smart contract or liquidators to "forcefully liquidate one's loan," OKCoin explained.
They also mentioned that DeFi users typically deposit Ether or Wrapped Bitcoin (WBTC) into platforms such as Compound and then borrow stablecoins which may be deposited in order to generate yield (a process commonly referred to as yield farming).
Although this strategy might appear to be safe when the market is moving higher, traders are actually exposed to their collateral being liquidated whenever the market begins to turn downwards, the OKCoin team noted.
They also mentioned that an important discussion that took place recently was around Ethereum Improvement Proposal 1559 (EIP-1559). As confirmed  by OKCoin, the proposal was first created nearly two years ago. It centers around the now "infamous topic" of Ethereum network fees (or gas fees).
EIP-1559 is a proposal that has been co-authored by Ethereum co-founder Vitalik Buterin. The proposal aims to implement a base fee for every ETH transaction on the current blockchain network (Ethereum will soon be updating to Ethereum 2.0, with a completely different system). As noted in the proposal, the base fee would be "burned" and ETH miners would get a separate "inclusion fee."
Paradigm's Georgios Konstantopoulos and crypto researcher Hasu have noted that there's around  20-35% of miner revenue that could get "burned" if and when this particular proposal is approved and implemented.
Although EIP-1559 has received a lot of support within the Ethereum community — as some claim it could increase the ETH price while making the Ethereum network a lot cheaper to use — it has also seen some "pushback from certain members of the community," OKCoin confirmed.
Flexpool, a relatively smaller ETH mining pool operator, noted that it's not too keen to approve  EIP-1559.
The Ethereum mining pool stated:
"At Flexpool, we feel it is not right to support an initiative that proposes to pay our miners significantly less for the same work. No money is being saved on transactions; instead, it's being paid then destroyed. Our miners don't support EIP-1559 and thus are against it too."
While some may not like it, the overall support for EIP-1559 has "picked up steam recently after a number of public and private discussions on the subject of rising Ethereum gas fees and network congestion," OKCoin revealed.
F2Pool, which is one of the leading ETH mining pool operators, has now confirmed its support for the proposal:
The operator noted:
"After The DAO hard fork, key developers and core contributors have consistently built on the current Ethereum, helping it thrive and grow to its state today […]  Today, the general community along with core developers are siding with evolving Ethereum to include EIP-1559. It is important to side with the users and core contributors."
These developments have resulted in an attempt or effort to include EIP-1559 in an upcoming Ethereum network update.
Tim Beiko, Product Developer at ConsenSys who has been involved in various discussions related to EIP-1559, has suggested that EIP-1559 needs to be added or integrated into the the planned "London upgrade."
Beiko noted:
"After 1.5 years of active development, I believe EIP-1559 is finally ready to be included in a network upgrade and would like to propose it be included in the upcoming London upgrade. While there are still things to iron out in the client implementation, I believe that there are no 'major issues' outstanding on the EIP and that it is ready to go through the normal network upgrade testing process."
Sponsored Links by DQ Promote