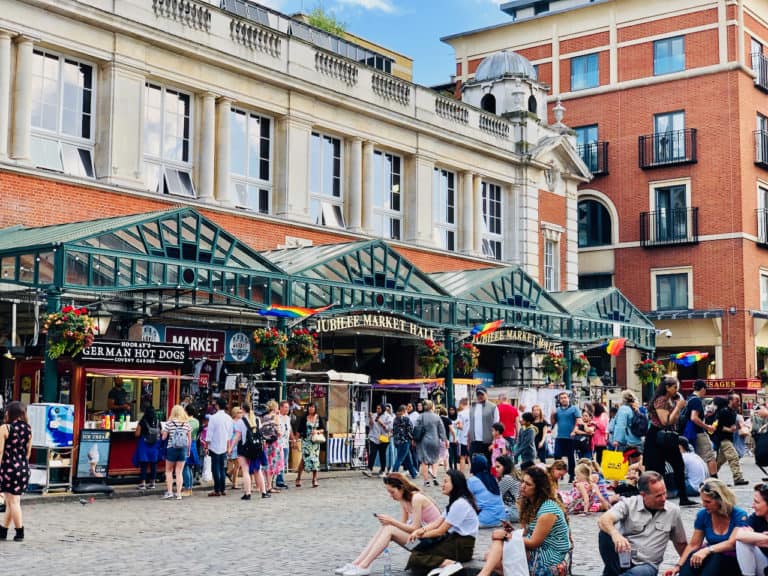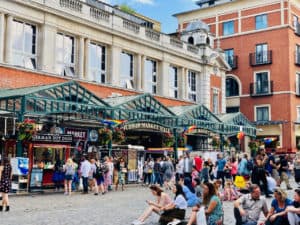 Online lender Funding Circle (LSE:FCH) recently noted in blog to its small business customers what the roadmap out of the COVID-19 lockdown means for small businesses.
On February 22, 2021, the UK government announced its "highly anticipated" four-phase roadmap out of the Coronavirus-related lockdown — and contained within it were several important dates to assist SMEs with preparing for the "road ahead," Funding Circle confirmed.
During Phase 1 (in March 2021), both primary and secondary schools in the United Kingdom return (on March 8th) and can resume outdoor sports activities. Care home visits indoors will also be resuming, and people can start taking part in outdoor recreational activities with one person "outside their household or support bubble," Funding Circle noted.
From March 29, 2021, outdoor sports facilities in the UK are scheduled to reopen, which includes tennis and basketball courts, and golf courses as well.  Organized adult and children's sport will also be permitted, Funding Circle added. Parents and children's groups may also return, however, this will be "capped at 15 and must be outdoors," the online lender clarified.
Funding Circle further noted:
"While the most fleshed-out part of the Government's plan focused on the reopening of schools at the beginning of March, there was a lot of good news for small businesses in the roadmap. With tentative timescales announced, small business owners finally have a clearer picture of when they can open and potentially operate closer to normal, although there will be some changes in how they operate in the short term."
Funding Circle added that under the phased roadmap, all non-essential UK-based retail businesses will be allowed to reopen from April 12, 2021. But the manner in which they operate will be "slightly different than the way they did when they reopened at the end of the first lockdown," Funding Circle explained.

The online lender clarified that since "mixing indoors will still not be permitted until at least 17th May, this means non-essential retail stores will only be allowed to serve customers visiting alone, or with their household group." Past this date, "the rule of six will be brought back in to enable customers to mix indoors," Funding Circle confirmed.

(Note: for more details on which UK businesses are allowed to open and other important information, check here.)

It's worth noting that Funding Circle has been quite active during the pandemic as the platform aims to assist small business owners during these challenging times.

In January 2021, Funding Circle had reportedly finalized a deal with Sixth Street and Barclays.

Since the UK's Coronavirus Business Interruption Loan Scheme (CBILS) was introduced in 2020, it has become a viable investment opportunity for credit funds and various specialty lending platforms. That's because these opportunities aim to provide (generally) higher interest rates and government guarantees for as much as 80% of the total loan balance.

The UK has quite an active market for non-bank lending platforms that are focused on serving  SMEs, particularly in asset-based lending, and some of these non-bank lenders have been getting into the securitization market for funding.

The scheme is now scheduled to end on March 31, 2021, unless another extension is provided. It's possible that the Chancellor of the Exchequer Rishi Sunak's Budget speech on March 3, 2021, might have some updates on this matter.

Funding Circle's previous CBILS securitization, carried out through a vehicle known as Circle Funder 2, was a bit unusual when compared to various other non-bank lending platforms accessing this market since it was also selling equity, with Chenavari Investment Managers taking part as a junior noteholder.

It has been using somewhat of a similar format for the most recent deal, which was finalized in January 2021, according to information shared on the UK's companies registry. Redange, a vehicle managed by Sixth Street Capital Partners, is the junior noteholder, meanwhile, Barclays will be funding the senior tranche.

Barclays has been quite active in the deals revealed so far. It served as senior noteholder in Funding Circle's initial deal, White Oak's deal, and also as a CBILS securitization for Haydock.

Sponsored Links by DQ Promote