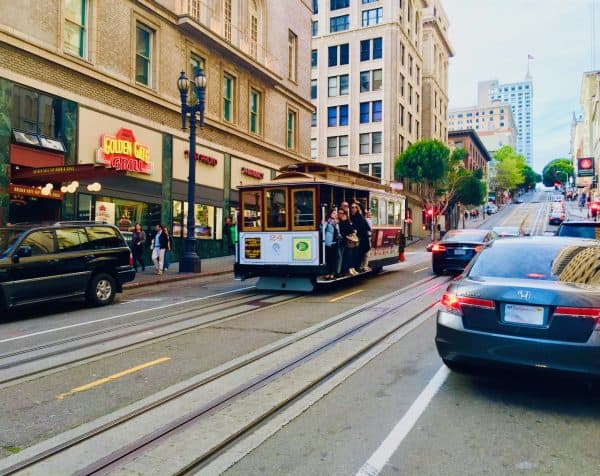 San Francisco-based Blend, which claims to offer market-leading digital lending technology that makes the process of acquiring a loan simpler, faster, and safer, suggests that service providers should make Fintech lending their identity, and not necessarily their "competition."
During the past few years, the digital lending landscape has "changed dramatically," Blend reveals while noting that it is "no longer a matter of if an organization will adopt Fintech lending practices — it's a question of how far that adoption has progressed."
Blend explains that while financial institutions across the globe are in different phases of digital transformation, Fintech challengers are "setting a brisk pace." However, the success of Fintech lending isn't simply about Silicon Valley technology companies and fancy apps, Blend notes. The company's management explains that many traditional lenders have "recognized the opportunity to evolve and are working continuously to meet the growing need for more digital experiences."
According to Blend, there are many valuable lessons for lenders trying to replicate the "nimble strategies" leading to success. These practices "enable lenders to deliver the convenience, ease of use, and personalized experiences that today's consumers are seeking," Blend claims.
Blend suggests that when you provide your organization the appropriate tools, you can "nurture the customer-centric identity you've built for decades and adapt it for modern audiences with modern needs."
Blend further explains that digital lending solutions "expedite and simplify the traditionally time-intensive process of applying for a mortgage, consumer loan, or deposit account." The company also mentions that as a result of these features, organizations are able to offer the level of customized, digital experiences that "today's increasingly online customers expect, thanks to their experiences with same-day delivery and recommended watchlist."
Blend adds that when equipped with these innovative capabilities, your company or organization is able to achieve "strengthened digital agility while delivering a customer service offering designed to offer the qualities that have made Fintech lending newcomers so successful." Blend further notes that we may "add to this the many strengths that you, as a traditional lender can offer — trust, longevity in the market, a more varied product offering, and the support of physical contact channels — and the end result is a compelling proposition that is tough to beat."
Blend also mentions that across the homebuying journey and consumer banking portfolios, the firm's "unified" Digital Lending Platform helps financial institutions with the following:
Quickly and effectively level up their digital offering
With "a unified, Cloud-based platform, you can rapidly deliver best-in-class lending experiences for all of your loan products." Blend provides "out-of-the-box solutions solutions for every line of business and a modular approach to configuration."
Achieve a best-in-class UI/UX
Blend offers "a consistent application experience for consumers across channels and products." Our guided application flows, responsive design, and data pre-fill functionality are "designed to drive higher digital conversions."
Deliver seamless consumer experiences across multiple channels and multiple product lines, from application to close
Offer and manage multiple products, "conveniently bundled on the same platform." Whether your customers are "taking out a loan or looking to finance a new home, you can serve them across their banking journey with Blend."
Speed up the loan application process
Replace documents "with data from verified sources where possible, deliver instant pre-approvals, automate processing tasks with data-driven workflows, and provide consumers access to service providers within the application experience."
(Note: for more information on the services that Blend offers to clients, check here.)
The Fintech firm also mentions in a blog post that Rockland Trust Bank is a fast-growing community bank in Massachusetts that chose Blend to help them compete effectively and to help provide a much better customer experience (CX).
Before using Blend, getting a complete application had been taking members several business days, the bank revealed. But now the process is down to a couple hours, according to Rockland Trust Bank's VP and sales manager, Joe Lamberti.
EVP of Home Lending, Bob Driscoll, remarked:
"At the end of the day, Blend has developed technology that is aimed at allowing us to compete well above the levels we would be able to in its absence. People ask how we can price like that. The answer is technology."