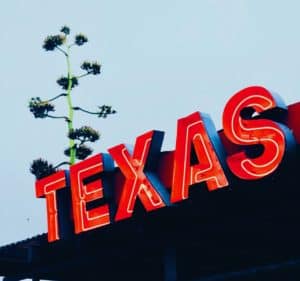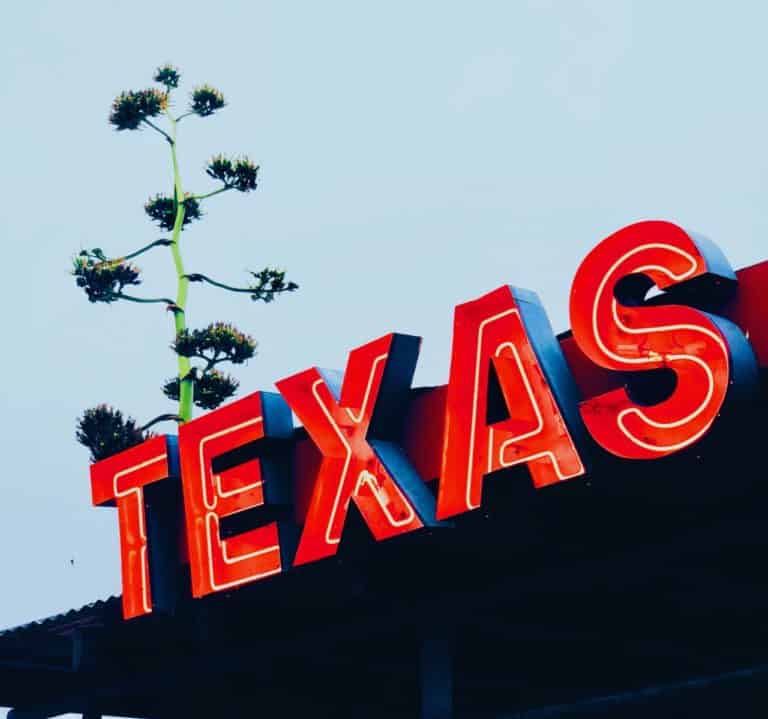 Bitcoin miners continue to move to Texas as the leading digital currency recently surpassed the $60,000 mark (and had also crossed $61,000 on March 14, 2021).
Recently, Argo Blockchain confirmed its purchase of 320 acres of land located in West Texas. Argo said it would use the land to develop a new Bitcoin mining facility over the next year and claims the facility should run mostly on renewables.
This is the latest in several other Bitcoin mining firms that are extending or transplanting their existing operations to Texas, according to Compass, a "Bitcoin-first" company that aims to support the "decentralized" growth of hashrate and "strengthen network security" by helping people learn, explore and mine Bitcoin.
As noted by Compass, here's an overview of the cryptocurrency mining ecosystem in Texas:
While it claims most of its hardware is situated in Asia, Nasdaq-listed mining firm Bit Digital has a small but fast-growing presence in Texas via hosted machines that are maintained by Compute North.
Riot Blockchain is testing out an immersion cooling test facility based in Texas "in anticipation of potentially larger-scale deployment of immersion-cooled mining in the region."
Texas is now home to a Bitcoin mining data centre with "a touted energy capacity of 1 GW." The facility has attracted clients such as SBI Holdings and GMO, which are two Japanese corporate giants.
Bitmain also maintains a fairly large mining centre based in Rockdale, Texas.
Layer1, a mining company previously involved in legal issues, also maintains mining operations in Texas which are led by its new Chief Executive Jakov Dolic.
Texas is also home to HODL Ranch, a firm that establishes data centers for crypto miners in West Texas.
Texas residents have noticed the growing presence of "magic internet money" minters in their state, the Compass team noted in a blog post. They pointed out that in late 2020, the Texas Blockchain Council was formed to support growth among Bitcoin and other crypto-related initiatives, including miners, "through common sense policy-making and public-private partnerships."
And Texas "should love its miners," Compass says, while adding that "during recent state-wide power outages, for example, bitcoin miners actually sold unused electricity back to the grid to help mitigate power shortages."
The Compass team also confirmed that they've secured $1.7 million in capital from Galaxy, CoinShares, and other investors.
Galaxy Digital led the investment round along with participation from CoinShares, CoinFund, CoinGecko and several others.
As noted by Compass:
"Growth in institutional and retail interest in cryptocurrency mining has soared over the past 12 months along with the price of bitcoin. And without mining, there is no bitcoin. Industry-wide miner revenue in February topped $1.36 billion, setting a new all-time record. Assuming the current bull market isn't in its final days, miners have more profitable months ahead of them."
Corporate BTC investments are now part of a fast-moving trend, especially during the past year, with businesses such as MicroStrategy, Square, and Tesla all allocating significant percentages of their treasuries to Bitcoin, Compass added.
Compass pointed out that hoarding (or long-term holding) the coins they mint is a common practice for many private crypto mining firms. For instance, F2Pool revealed recently that it has not sold any Bitcoins this year.
Publicly traded mining firms are also entering the crypto space.
As noted by Compass, Marathon Patent Group reportedly holds 4,813 BTC (CoinGecko data confirms). This is notably more than half the amount held by billionaire Jack Dorsey's payments company Square (8,027 BTC).
Hut 8 holds 2,851 BTC and Riot Blockchain holds 1,175 BTC, Compass revealed. Other firms such as Argo, Galaxy Digital (which launched a mining division), and Hive Blockchain have also made the list.
When put together, all these mining firms now represent more than 0.12% of the total circulating BTC supply, CoinGecko data reveals.
Compass added:
"A handful of companies have even bought more bitcoins off the market than they're mining to push the limits of their accumulation as far as possible. In late January, Marathon bought $150 million in bitcoin. A couple weeks later, Argo Blockchain announced that it also bought thoroughly $6 million (172.5 BTC) in early February."
The company also mentioned:
"With more public companies broadcasting their bitcoin holdings, it's not surprising to see public bitcoin miners hoard and aggressively accumulate more coins for themselves. Assuming the bitcoin bull market continues, this corporate hoarding trend should continue too."
Sponsored